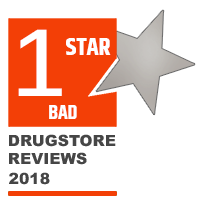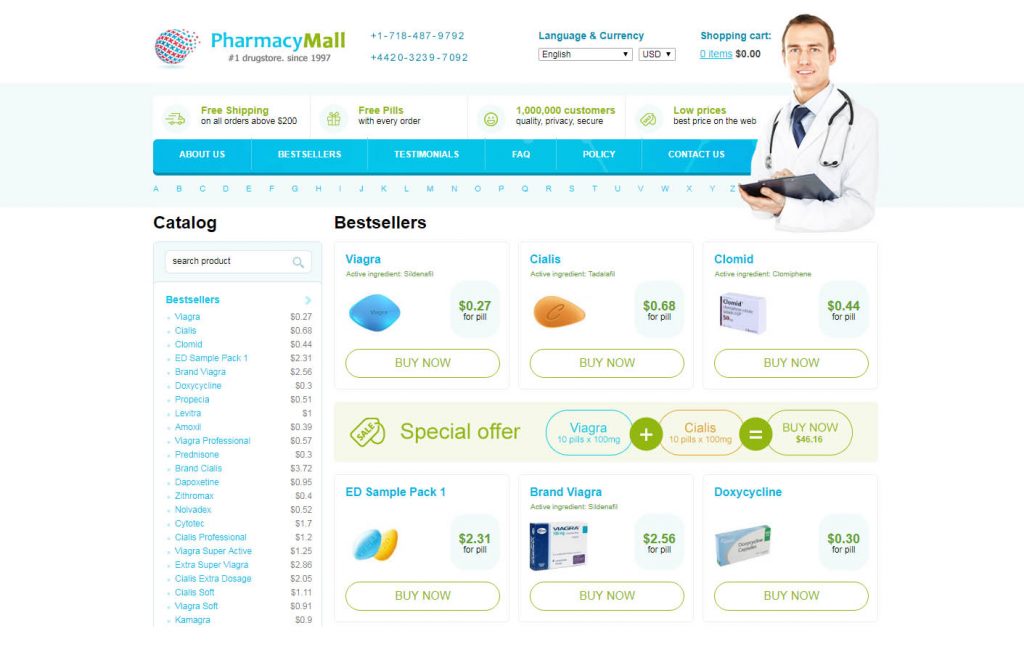 Grinh is marketed as the #1 pharmacy mall having been around since 1997. This couldn't be further from the truth. Our investigations reveal that the pharmacy is new and a confirmed scam as you will see in the comprehensive review below.
Domain information
According to whois.net, Grinh.com was created on 2016-04-19 which proves the claims that the pharmacy was started in 1997 are false. The domain was registered in 2016 and last updated in 2017. Most questionable drugstore ventures online involve new sites posing as old sites with a solid reputation. Our investigations indicate that online pharmacies which lie about important details like age should be disregarded.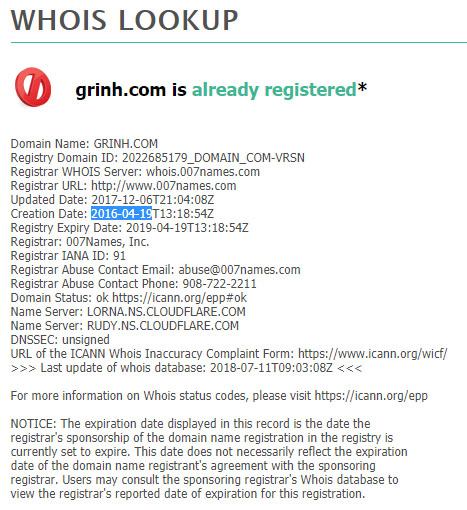 Mirror sites
Another distinct characteristic of online pharmacy mall fraud is related sites or mirror sites. Grinh belongs to a family of rogue online pharmacies which share a variety of features from contact phone numbers to website design and drug variety. You just need to visit these sites to see for yourself. Mirror sites are common in fraudulent online drugstore schemes running illegal affiliate programs.
pharmacymall.org
trust-pharmacy.co
1-718-487-9792.com
We have made a review on pharmacymall.org. You may read it here.
Business profile
In an effort to avoid detection, rogue online websites make it extremely difficult to establish the identity of the individuals or companies behind them. This is exactly what Grinh has done. The identity of the owners/company behind the pharmacy is hidden using a domain privacy service. The website about us page and homepage have deliberately left out the company name.
Approvals
The pharmacy's homepage is packed with regulatory approval seals from some of the most notable pharmacy regulatory bodies globally such as the FDA, MIPA, Pharmacy Checker, and CIPA.
However, a quick check reveals that the drugstore isn't approved by any of the above agencies. In fact, it has been labeled rogue. The pharmacy has been declared Rogue by online pharmacy regulator LegitScript which does a detailed analysis and investigation before giving a rogue status. We can, therefore, confirm that the regulatory approval seals are fake.
Products
The product selection is impressive which shows that the owners took time on this important feature considered the drugstore is illegitimate. If you go by the variety of drugs available on the site, you will easily be fooled. The selection is in alphabetical order, and each drug has a clear image and corresponding price. There's also a feature showing you how much you will save when you buy in bulk.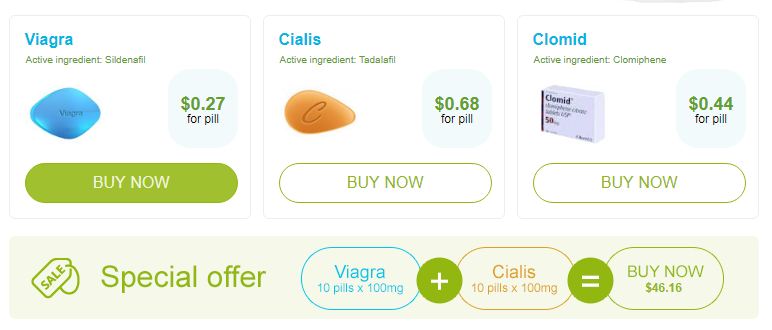 A lot of time has been taken to make the product selection as genuine-looking and attractive as possible especially among customers looking for sexual health drugs. However, all this doesn't matter because we don't know the most important information, i.e., the source of the drugs.
Pricing
Grinh's pricing strategy focuses on bulk buying. The pharmacy promises the lowest prices online and offers free pills with every purchase. The pharmacy gives huge discounts to customers who buy drugs in bulk. The pricing strategy is very "clever" since drugstores make huge profits from bulk sales. Furthermore, rogue drugstores are able to offer great discounts because they sell counterfeits which are cheaper to source and lower in quality.
Shipping
The drugstore offers free shipping for purchases about $200. However, we doubt customers ever receive their orders.
Grinh.com reviews
Social proof is critical when you want to buy something online. Testimonials give you an idea of what it's like buying a product from a certain website. Grinh has a special section for testimonials allegedly written by real customers. However, our investigations indicate the testimonials can't be trusted simply because they can't be verified. The testimonials could be written by anyone really including Grinh operatives in an effort to build trust. Furthermore, they read like they have been written by one person.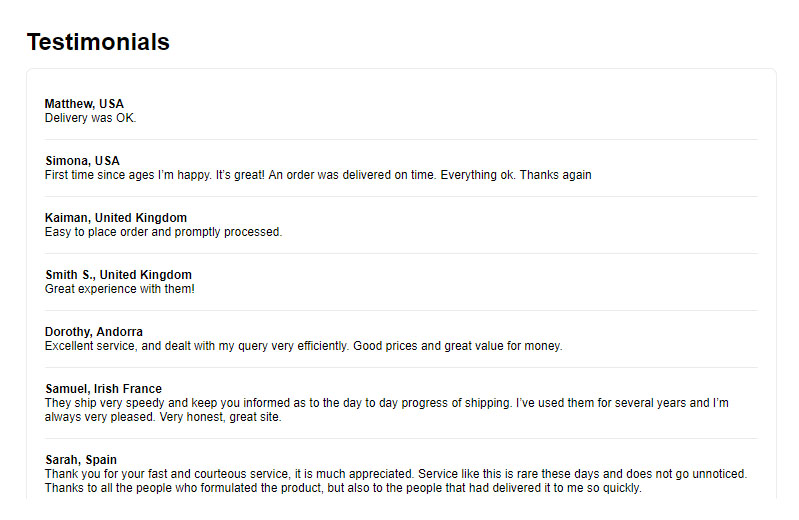 Moreover, testimonials site https://sites.google.com doesn't recommend grinh due to the low-quality score of the site as per 64 verifiable customers.
Conclusion
Trust is a mandatory component with any online drugstore. After carrying out thorough investigations, we are forced to give grinh a 0% trust rating. The drugstore isn't legit in any way from the alleged 20+ years experience to the individuals behind it and regulatory approvals. It is outright risky to attempt to register with this drugstore let alone buy anything from them. We don't need any more evidence to declare Grinh a scam!
We rate this online pharmacy a 1 out of 5 stars.
[fblike]
---
POSSIBLE ALTERNATIVES
There are also quite many online pharmacies on the net that have proved themselves to be excellent ones. We keep an eye on them as well. They get into our reviews from time to time, and you can see them on the pages of our site.
We have placed the best online pharmacies into a separate list on the Pharmacy Ratings page. Ratings of online pharmacies that have successfully passed verification and check by our team:
Link>>>