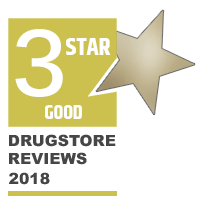 Pharmstore.com is an online prescription referral service, providing customers with direct access to prescription drugs at considerably low prices. We can recommend it to you. However, you need to stay tuned to grok well what they do, how and when. Read on.
Brief History
This service has been in the field since 2001 as they state, serving over a million customers since then. However, we know that pharm store gained popularity in 2016. That's when we also came across them. Most people started talking about them at this time. Before then, there hadn't been even a review of this online pharmacy. This means that the pharmacy either never existed since 2001, or actually existed but wasn't legally recognized.
Services They Offer
Pharmstore.com, as we have just stated above, works to provide customers with cheap but quality drugs. In fact, they claim to be saving people from what they call the "unfair pricing" that is allegedly practiced by big pharmacies. They sell a variety of drugs. Whether you need antibiotics, erectile dysfunction drugs, weight loss, skin care drugs, etc, they have them in store for you. What else? They offer shipping services for their sales and in varying options.
Shipping Methods

EMS option has got tracking. Costs $19.95 per delivery. The product takes 5-10 days to reach the customer. Limited to specific countries, which are actually not listed.
The Regular Shipping Option costs $9.95 per delivery. It takes 2-4 weeks on the way. Regular shipping available for all customers in any country as pleaded by them.
In addition to that, they offer free shipping for orders that exceed $200! That is quite a relatively huge amount! We know of so many online pharmacies that offer charged shipping at much lower prices, and free shipping at reduced final order amounts to almost all countries. However, these prices are still within a reasonable set.
Pharm Origin
Pharm store is mainly based in Oregon, Portland. That's where the order processing center is. However, they extend their services to different parts of the globe too as they claim.
Prices and Payment Options
Pharm store offers good alternative generic drugs at guaranteed lower prices indeed. The most common impotence treatment drugs go for as low as $0.27! As well, they have an offer for bulk purchases.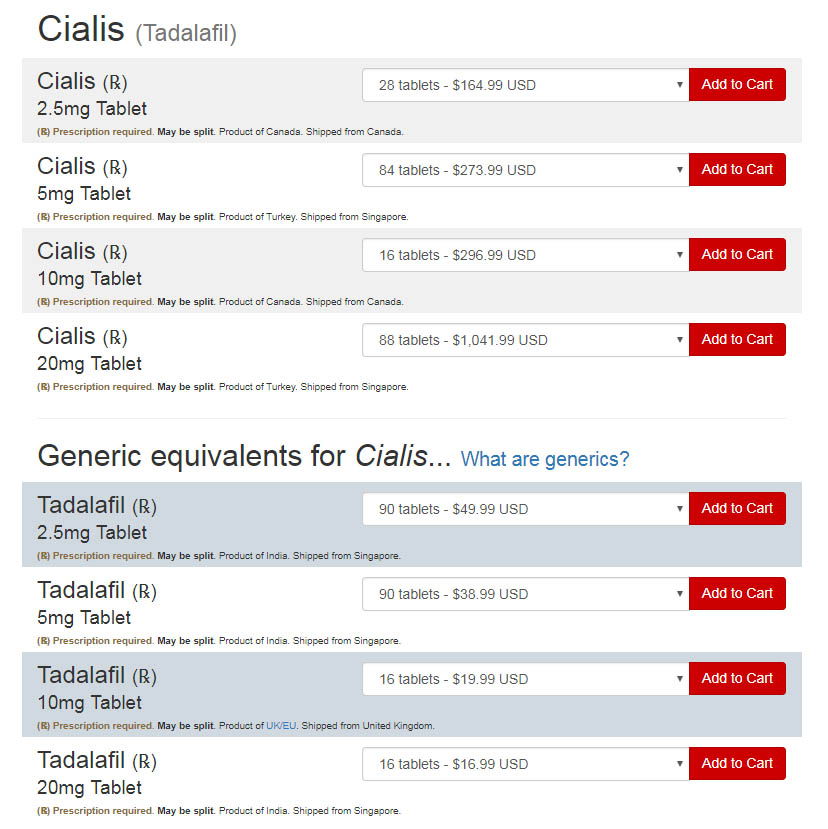 About payment options, one can pay for drugs using either Visa or MasterCard. Regretfully, they provide no more payment options like the famous PayPal, bitcoin, AmericanExpress, Western Union and many more. That limits some customers who don't use Visa and MasterCard, especially the international customers.
Website Info
The convenience of a website is an important aspect to consider before using its services. The loading speed, personal data protection and languages used on the website matter a lot. Don't they?
When we analyzed the speed of the website using Google's PageSpeed Insights, we realized that it is quite slow, especially for the desktop and mobile versions. That isn't satisfactory, but still in a reasonable move that can aid the customer.
About personal data protection, they only offer protection at the checkout stage. Here, they use a 256-SSL Encryption, which according to comodo LTD, is an extremely secure connection online safe payment service.
Language options available on the website include English, Italiano, Espanyol, Francais and Deutsch.
Certificates and Trust Rating
For lack of better terms, we can say that the online pharmacy is quite legitimate, but it is not a scam at all. We have reasons for that.

A check using PharmacyChecker reveals that the pharmacy is approved by them. Likewise, it is a member of the Canadian International Pharmacy Association (CIPA) and that's good if you need to trust them. However, it isn't recommended by ScamAdviser.com, one of the most reliable verification service providers. According to ScamAdviser, the pharmacy is only 4 years old and they also doubt their location. What we know in spite of this is that not all legit online pharmacies will be recognized by all the verification sites available.
Customer service
We are referring to the contact information here. This pharmacy has got two contact numbers, a live chat option and a contact form option. We found out that these contact numbers aren't sufficient enough for an online pharmacy that operates internationally, though they can still help.
About their response, they do respond to customers' inquiries and we have no problem with that except for the fact that we are not sure of their opening hours!
PharmStore.com Reviews
This is another important part that has to be watched well. It is what measures the degree to which customers who had already made a purchase are satisfied by the services. That can change your move too. Can't it? So we want to see whether the reviews genuine or not. Here is the answer;
A close analysis of the customers' testimonials by us revealed that though some of the reviews are genuine, the site mixes them with forged ones to promote their business. On the genuine testimonials side, about 2/3 of the customers are actually satisfied with the quality of services and drugs sold to them. That's above average. All the forged reviews have praised pharm store as you may also expect.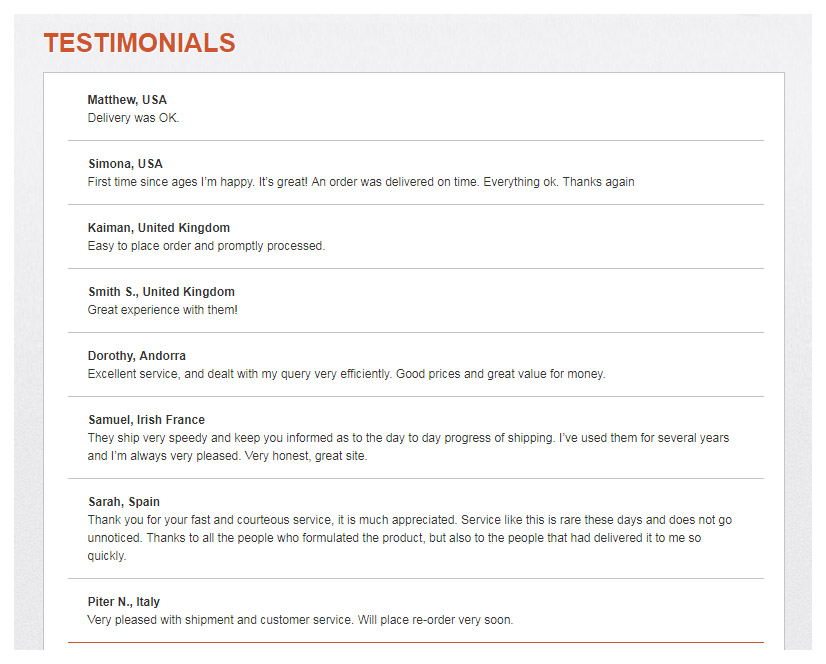 Conclusion
To wrap up, we can award the pharm store an average rating of 3 out of 5 stars. They deserve it, especially if you were keen on the analysis above. They actually offer safe drugs at lower prices, but the shipping prices scare a bit. In fact, in every aspect discussed above, there is a limitation, but one that can still be rectified.
Our verdict is that you can purchase drugs with them, but you have to watch out, especially if you need the drugs in bulk.
[fblike]
---
POSSIBLE ALTERNATIVES
There are also quite many online pharmacies on the net that have proved themselves to be excellent ones. We keep an eye on them as well. They get into our reviews from time to time, and you can see them on the pages of our site.
We have placed the best online pharmacies into a separate list on the Pharmacy Ratings page. Ratings of online pharmacies that have successfully passed verification and check by our team:
Link>>>