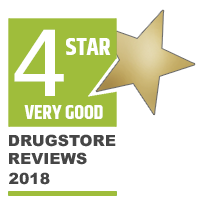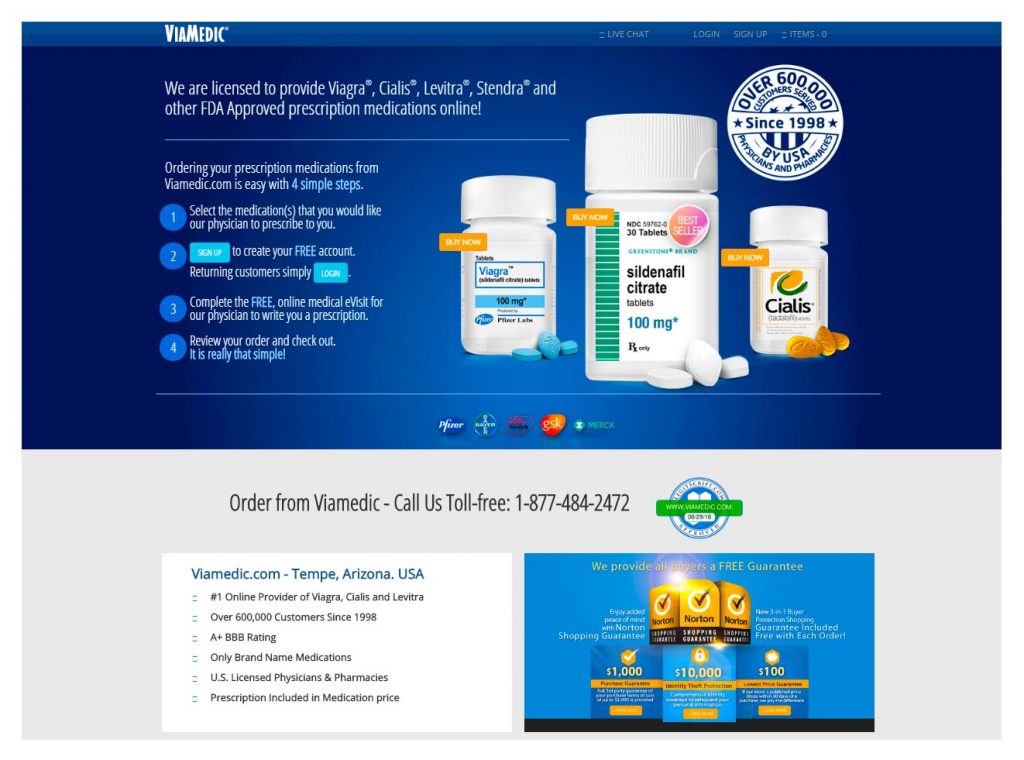 Via Medic, an online pharmacy, shouldn't be categorized with the online scam sites. However, this online pharmacy isn't as well-known as it should be, so it is sometimes thrown in with the rip-offs. Let's look at what you should look for in an online pharmacy and the issues you should research on this drugstore.
Medical Expertise
Legitimate online pharmacies only accept prescriptions from doctors; this ensures that you're only getting medication that you need and not requesting something you shouldn't take. Via Medic makes this convenient for you by providing free online medical consultations with a physician who can prescribe medication to you. This is simply an extension of the telemedicine services becoming common across the U.S. So-called pharmacy sites will take any prescription, including old ones and those that may not be for the requestor, or they'll take the person's word for it. This has fueled both the opioid addiction crisis and wave of antibiotic resistant diseases.
By consulting with a real doctor, you could receive advice regarding which medication may be right for you and how to take it properly. This service, offered for free, can save you the time and hassle of scheduling an appointment with your physician to get an appointment.
Reputation
Online pharmacies have a bad reputation because there are so many fly-by-night businesses. They set up a fake pharmacy website, promise drugs at a low cost, accept money, and either fail to deliver anything or send inferior drugs. Viamedic.com has been running continuously since 1998. It can't be a scam – scams can't last that long. Then again, Viamedic.com is rated rather high with the Better Business Bureau. Customers are satisfied with the pharmacy as well.

Regulatory Compliance
You want to work with online pharmacies based within the U.S. First and foremost, they meet the standards of the Food and Drug Administration. You know that they aren't going to send the wrong medications, diluted medications or useless sugar pills. Via Medic is based in Arizona. ViaMedic takes things further by only offering FDA approved, brand name medications. You'll never pay full price and be sent a generic version of the drug.
Safety
Legitimate pharmacy websites can still create problems for their customers. Whether it is a neighborhood pharmacy that is trying to sell its products nationally or an online-only pharmacy trying to service people at the lowest cost possible, they often end up falling prey to hackers. Viamedic's website is different. The medical questionnaires are secured by SecureMedical, while the website itself is protected by McAfee and Norton.
Security and privacy are critical for a number of patients. ViaMedic.com's trained medical professionals meet HIPAA standards. They won't share your intimate medical details with their coworkers or anyone else unless it is legally necessary. They can answer your questions and send a prescription, and they won't even discuss the matter with your spouse or primary care physician. Nor does the company sell your information to marketers. It is, truly, discrete.
Pricing
If you talk to one of their doctors and decide not to fill the prescription you're given, you have the option of filling the prescription at another pharmacy; in that case, they will bill you for the doctor's time, but that is standard for telemedicine. The doctor does need to be paid. Viamedic waives this fee for customers because they expect patients to order the meds from them, and many become repeat customers.
There is no membership fee, processing fee or extra fees beyond the cost of the medications and, where appropriate, the medical consultation. And if order the medications from them, there is no fee for the medical consultation. Shipping costs depend on how fast you want it.
Delivery
Delivery options are always a concern when you're ordering prescription drugs. Drugs shipped in little more than brown paper bags aren't protected from damage during shipment or getting wet. A cheap delivery service may take a long time to get the drugs to you. In a worst case scenario, they swear they shipped it via a courier, and it isn't their fault if you didn't get it. In contrast, ViaMedic.com ships products through legit, international services like Fedex and UPS. Tracking information is available to you; you can check on the order as it is in transit. And these shipping services support next day delivery if you want it.
Conclusion
We give Viamedic 4 out of 5 stars. It is not only a legitimate online pharmacy but one that offers better service than average, excellent security and a wide array of options to its clients. Why not five stars? You have to sign for the orders, they can't ship to PO boxes, and prices for a single item end up somewhat high. If you're a repeat customer or buying larger lots, then they're definitely a deal.
[fblike]
---
POSSIBLE ALTERNATIVES
There are also quite many online pharmacies on the net that have proved themselves to be excellent ones. We keep an eye on them as well. They get into our reviews from time to time, and you can see them on the pages of our site.
We have placed the best online pharmacies into a separate list on the Pharmacy Ratings page. Ratings of online pharmacies that have successfully passed verification and check by our team:
Link>>>