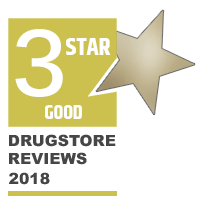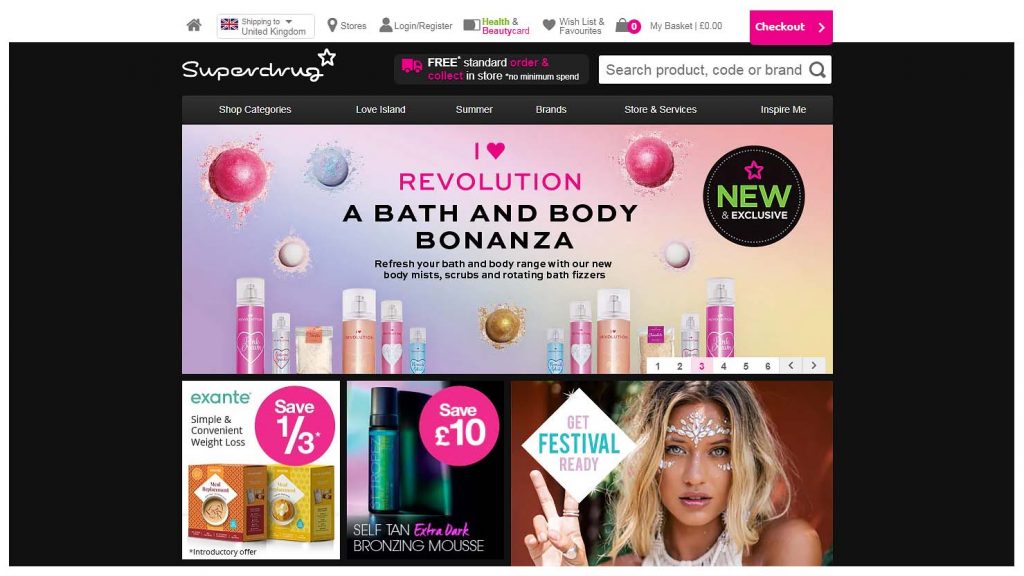 Superdrug.com offers a range of toiletries and brand name medications. It is based on the retail store. Should this be your favorite? Find out in our review!
Company Origins And Certification
Superdrug.com has a very rich history. The online pharmacy actually serves as an extension to the existing real-world retail chain founded in 1964. The businesses are from the United Kingdom, serving customers in the United Kingdom, the Republic of Ireland, as well as Sweden, Denmark and Finland. They even publish their own bi-monthly magazine, called "Dare".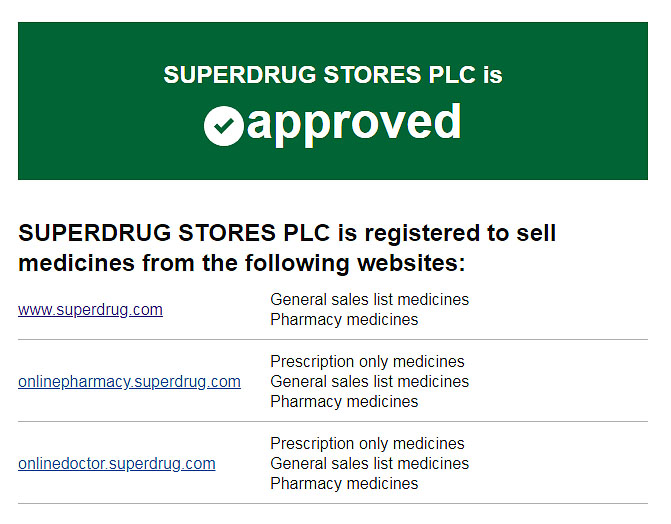 The company offers a mixed variety of toiletries, makeup and health products. It is worth mentioning that they sell prescription-grade medicine. They also have a dedicated health service staff. The services they offer include consultations, travel vaccinations and prescription dispatching. The online portion of the store ships and handles most of the products you would expect to find in the retail store. The business is fully MHRA certified, with the legit certification seal displayed on their website. One of the first signs of this business is certainly not a scam.
Business Information
Contacting Superdrug is very easy. You can mail them a letter if you address it to 51 Sydenham Road, Croydon, Surrey CR0 2EU. You can also complete the online form on the website and reach the customer team. They can also be reached on Twitter @superdrughelp. If you prefer the more hands-on approach, there are two telephone numbers. Customers in the United Kingdom can call 0-34-56-710-709.
Similarly, customers from the Republic of Ireland would need to call 1-89-094-9899. You can always ask any questions at one of the stores, though that would be a slower, less convenient way to contact them. Having all the business information available at the ready is a good sign of a legit pharmacy.
Official Website
The website is fairly simplistic in design but has a modern chic look. There are numerous pages offering all kinds of useful information on the company. One of the pros is the fact that you don't need to register an account. You can just start shopping straight away and take care of the details at the checkout page. The web store is SSL secure meaning that all of your information is safe and won't be leaked or exposed.
The business offers seasonal sales and many noteworthy discounts for customers to enjoy. Customers can also get a loyalty card and accumulate points based on every purchase they make. You can redeem those points to get most of the products the store offers. The exceptions are infant milk formula, mobile top-ups, stamps, prescription medication and gift cards. Having such a great variety of discounts and promotional offers is a good sign of a legit company, which cares about its customer base. The website is United Kingdom-based, but it looks like it was flagged because of a large number of negative reviews.

Shipping and Delivery Methods
The courier this company uses is Royal Mail. There are a few options available for deliveries in the United Kingdom and the Republic of Ireland. The order and collect option is your standard pickup order. You order it today and you can go to the designated store to collect it the following day. This option comes without shipping fees, for obvious reasons.
If you prefer, you can also request your order to go to an address of your choice. The shipping fee for all standard orders is £3. If you have a loyalty card or spend more than £15 on your order, this shipping option becomes free. You can expect a standard order to arrive within five working days. Next day orders cost £5.50, but are guaranteed to arrive on the next day for you to have.
Superdrug.com Reviews
If you take a look at Superdrug reviews, you'd be surprised at the amount of negative feedback the company continues to receive. Most of the negative reviews focus on bad customer service or rude staff in certain branches. When it comes to shipping and delivering the orders, the customers are happy with the level of service. Finally, from the looks of the testimonials, the business could probably try harder with their customer satisfaction.
Final Verdict
So, should Superdrug be your next best choice? They offer a good variety of products and you are guaranteed to get some good value for your money. Furthermore, bargain hunters are going to love the number of discounts and sales you can stumble across while shopping there.
There are a few hiccups here and there, mostly regarding the staff and their behavior, but it is most certainly safe to shop at. If you don't mind a rude encounter every now and again, we rate this business with 3-stars, which makes it a decent pick.
[fblike]
---
POSSIBLE ALTERNATIVES
There are also quite many online pharmacies on the net that have proved themselves to be excellent ones. We keep an eye on them as well. They get into our reviews from time to time, and you can see them on the pages of our site.
We have placed the best online pharmacies into a separate list on the Pharmacy Ratings page. Ratings of online pharmacies that have successfully passed verification and check by our team:
Link>>>