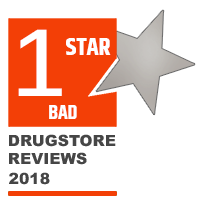 Meds4sure.com is the new hotspot for all of your generic medication needs. Worldwide shipping? Check! Affordable prices? Check! Safe to do business with? Find out in our review!
Company Origins And Certification
Meds4sure.com is a US-based online pharmacy, specializing mostly in selling generic medication at extremely approachable prices. The disclaimer on their website says that most of their medication does not require a prescription. They never say that they are selling prescription grade medication, though. The business appears to be very new, starting up during 2017. Although there is no discernible certification seal present on the website, the company promises 100% customer satisfaction.
Available Products
The kinds of medication they sell are the generic variants of famous brand-name drugs. Those include antidepressants, antibiotics, antihistamines, nootropics and even medication to ease the struggle of cancer patients. For company handling such a colorful variety of medication, they certainly should have some form of certification. Otherwise, you should not trust the quality of medication. The company does attempt to reassure suspicious customers, by saying they work with some of the world-famous pharmacies.
Business Information
If you are hoping to contact someone at Meds4sure.com quickly and efficiently, don't hold your breath. The contact us page will only point you to an FAQ section and you will be offered the email address, in case your questions aren't answered via the FAQ. The email address is support@meds4sure.com. This is their only point of contact available. There are no phone numbers, no faxes, and not even the built-in messaging form for you to fill out. For all you know, it might take weeks before your email receives a response. Although a smaller number of means to reach a company isn't necessarily a sign of a scam, you should still have your guard up. Most of the online pharmacies have at least two different ways for you to reach them.

Official Website
The website, as it turns out, is only reachable from the United States. For a company that ships orders worldwide, having the rest of the world unable to even access the page to place their order is a red flag. A closer look at the company policies suggests that there are quite a few countries in the world the company won't ship to. These are mostly a few countries in Europe, but also Canada, Saudi Arabia, Russia and even China. Their explanation is that all of these countries happen to have strict custom rules. While this could be true, you have to take a moment to realize that these are some of the world's larger countries.
Other online pharmacies have no problem shipping to these locations, even if the customs are strict. And also, why is this online pharmacy afraid of strict customs? Are they shipping low-quality or maybe even defective meds? Are these even safe to use? Customs do exist for a reason. Health and sanitary controls are mandatory for these kinds of products to come in from a foreign country. If the company is flinching at the mention of these strict rules and will go as far as to hurt its own financial potential by banning huge countries from their list, there must be a very good reason for that.
Safety
The website is definitely more than it lets on at first glance. Although the company never comes clean about where they are doing business from, the website suggests ties to the United States, Ireland, and even the Cayman Islands. This kind of a discrepancy is nowhere near what a safe website should look like. Although they are HTTP Secure, what we're seeing so far doesn't exactly instill trust.
Payment Options
When it comes to payment methods, the company will accept only Visa, MasterCard or American Express. However, there is absolutely no SSL certificate present. This means that all of your credit card information is compromised at all times, for as long as you shop here. This is definitely not a sign of a legit business so far.
Shipping and Delivery Methods
As soon as your credit card charge is authorized, the shipping process begins. All the orders shipped Monday through Friday, with the exception of holidays. Because they still ship the orders to quite a few countries around the globe, exact delivery estimates are not available for each country. What the company offers instead, a rough estimate based on which part of the world the receiver's country is in. So, if you are ordering to Europe or the USA, your order should arrive within seven business days. The rest of the world can expect deliveries to take up to 20 days.
There are a few shipping restrictions they have.
For example, they won't ship orders to PO boxes. This is fine, a lot of online pharmacies won't do this either and will require a signature from the receiver, as soon as they get the package. An interesting restriction, applicable only to international orders is the cap on the amount of money spent. You can spend no more than $1000 on any international shipment. Similarly, though this one applies to any location, you can't order more than 10 items at one time.
This is certainly an interesting take on the company that advertises you shouldn't need a prescription for the medication you are ordering from them. In another disclaimer, they will tell you that you might need a prescription for what you are ordering. If you are lucky enough to even get through to the website, even after placing your order, the company still reserves the rights to cancel your orders, if they deem it necessary. Such a large number of contradictions can only mean that this company is a scam.
Meds4sure.com Reviews
This business has about a year under their belt. And even after that amount of time, they have no external online reviews. If you are hoping to find truthful feedback from someone who used their services, stop searching right now, because there is none.
But, of course, there is always the testimonials page. Normally, you would want at least two different sources to confirm the company is legit. The most you can hope for, as far as the testimonials page goes, is a person named Haylee Berry, recommending this online pharmacy to her friends and family. What follows is another myriad of obviously made up names and robotic testimonials praising the company.

Other than that, since it does have its own Facebook group, it did manage to amass a single five-star review in a year. Truly impressive.
Final Verdict
So, the most important question – is this online pharmacy safe? No, and even thinking about doing business with them is a bad idea. We're talking about a company that won't share any significant information about itself. Furthermore, we're talking about a company that blatantly disregards a larger part of the world when it comes to doing business.
There is also a general lack of certification and customer feedback, so every possible source you can stumble upon is telling you this is not a trustworthy online pharmacy. Finding the generic medication that comes from a reliable source shouldn't be this hard. This business gets a 1-star rating and barely deserves the whole star, too. They should just change their name to Scam4Sure.com and be done with it.
[fblike]
---
POSSIBLE ALTERNATIVES
There are also quite many online pharmacies on the net that have proved themselves to be excellent ones. We keep an eye on them as well. They get into our reviews from time to time, and you can see them on the pages of our site.
We have placed the best online pharmacies into a separate list on the Pharmacy Ratings page. Ratings of online pharmacies that have successfully passed verification and check by our team:
Link>>>