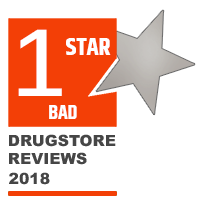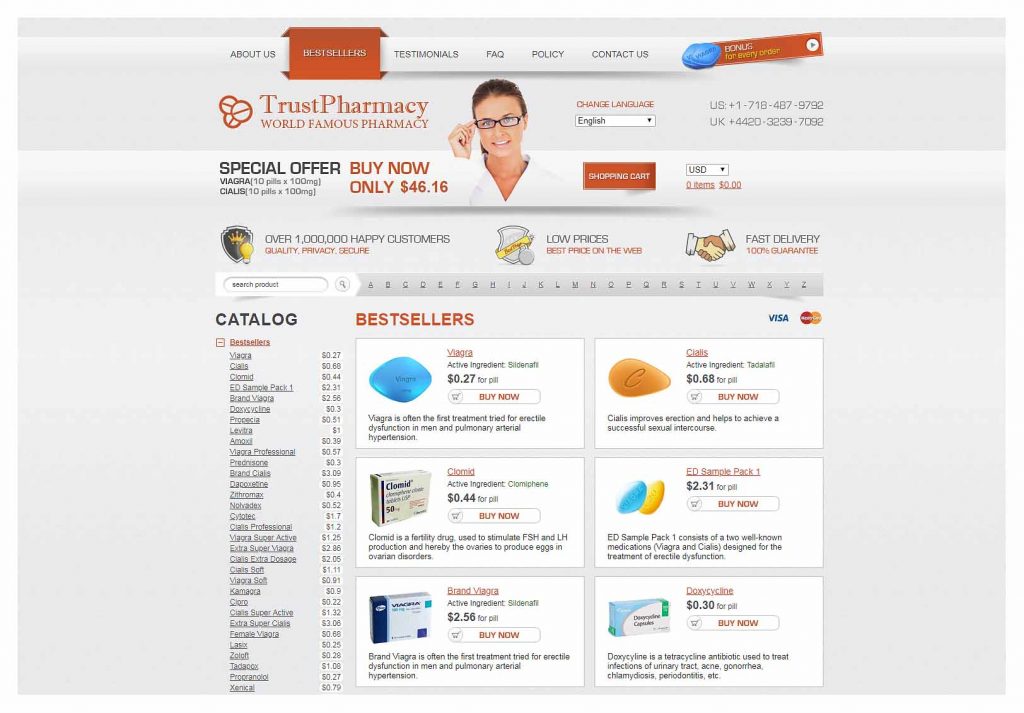 Meds247.net is an online drug seller with a generic name. You can't say offhand that someone with such a simple name is a scam or legit. We've taken the time to do a thorough analysis of this website for you to answer any questions you may have.
Prices
The terrible irony of ultra-low prices for drugs is that it is proving a site is a scam. Meds247.net offers a number of lifestyle drugs at prices too low to be manufactured even if the manufacturer is skipping royalty payments to the brand name drug company and using the cheapest fillers possible. This makes the incredibly low prices for lifestyle drugs evidence they're either selling diluted versions of the drug or fake ones.
Bonuses
This concern is heightened by the "bonus pills in every order" of certain lifestyle drugs. If you're buying aspiring, 20 free pills in a bottle of 100 for the price of 100 is acceptable. There's no health risk to having extra aspirin, and for most, no problem if you pop the second one. With some lifestyle drugs, you'd be at risk of serious health complications if you took too many or tried to use them after they expired.
Some online pharmacies say that there's nothing wrong with "starter packs" or free samples of other drugs offered to their patients, comparing it to doctors giving patients medical samples. Yet that isn't a valid comparison. Doctors may give people trial packs of a medication in the hope that they'd request the prescription, but the prescription drug samples still have to go through a doctor to the appropriate patient. The fact that this "pharmacy" offers sample packs with a variety of drugs raises further concerns. The truly bizarre arrived when we ran through the checkout process and it asked if we wanted free ED drugs when ordering diabetes or asthma medication.
Quality
The worst category that LegitScript has is rogue pharmacies. These online pharmacies may not require a prescription to acquire prescription drugs, may not track the source or verify the quality of what they sell, offer deceptive products or outright defraud customers. LegitScript identified meds247.net as a "rogue" pharmacy. That raises questions about any prescription medication they offer.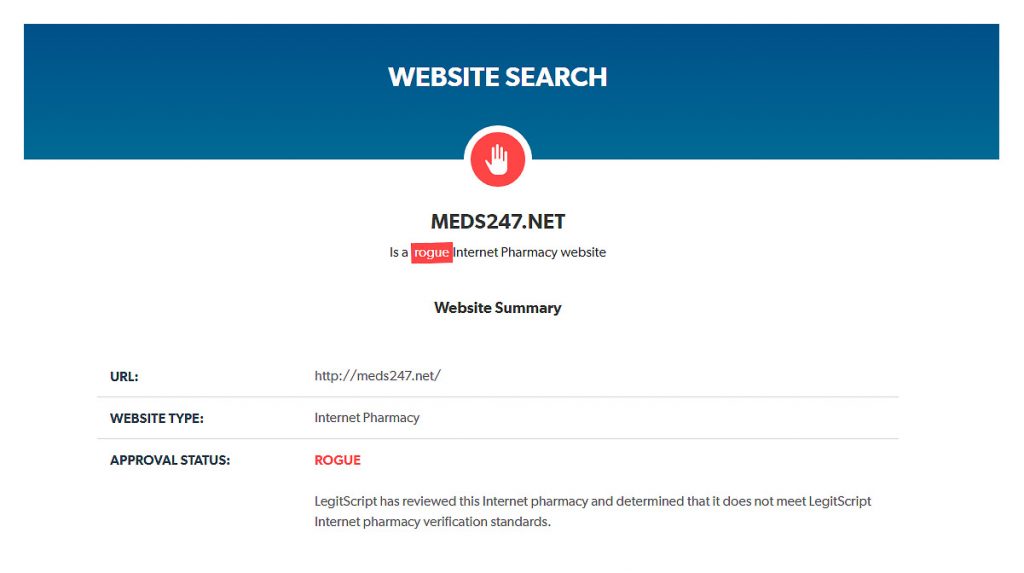 Products
This website promotes its "cheap to the point of questionable quality" lifestyle drugs. They offer other products such as antihistamines, antacids, antifungals and antivirals. They list everything from anti-anxiety medication to heart meds.
One of the reasons why this website was classified as a rogue pharmacy was their broad selection of herbal remedies with no scientific backing.
Security
Don't be fooled by the CIPA logo on their website. Yes, CIPA approved pharmacies are safe for ordering medications online. But they are not actually CIPA approved. Meds247.net shows that logo on their site, but a check with the CIPA organization says they are not a member. In short, Meds247.net is lying about having this seal of approval. Another issue is their logo for Pharmacy Checker. Yes, Pharmacy Checker existed. They stopped certifying online pharmacies in 2010. If we said the website had been around for a decade or more, we'd say they just hadn't updated that verification. However, the website metadata suggests that it was set up not so far. How can you be verified by an organization that stopped doing such ratings before your site was officially launched?

This makes us doubt that website is actually VeriSign Secured, protected by McAfee or that customers paying with Visa have their information verified. We didn't actually go through the checkout process due to IT security concerns.
Payment and Delivery
They accept the major credit cards and electronic checks as well. The service ships items via airmail and EMS courier. Airmail takes two to three weeks. EMS courier can take up to two weeks.
Customer Service
They list several phone numbers to reach customer service. Most customer service is actually done via online chat.
Meds247.net Reviews
To find real reviews on this website is a very difficult task because it was registered on 2018-06-28. Trustpilot contains no word about this service. However, you always read some good words from the testimonial section on the website. We have no doubt that all reviews are fake.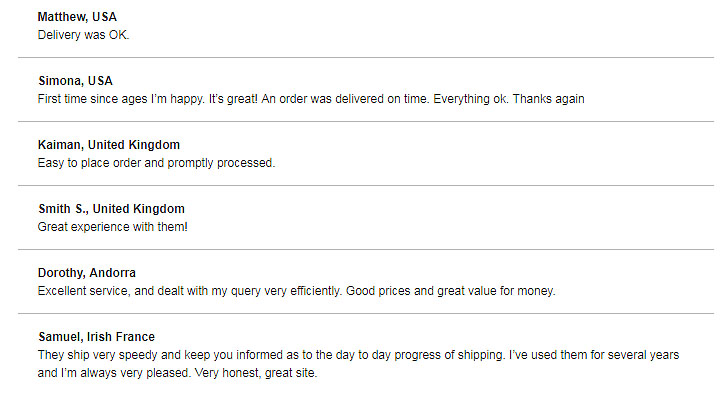 Summary
Our meds247review finds that this site is only worth one star out of five at best. There are just too many concerns about this site to give it a higher rating. So, only 1 star.
[fblike]
---
POSSIBLE ALTERNATIVES
There are also quite many online pharmacies on the net that have proved themselves to be excellent ones. We keep an eye on them as well. They get into our reviews from time to time, and you can see them on the pages of our site.
We have placed the best online pharmacies into a separate list on the Pharmacy Ratings page. Ratings of online pharmacies that have successfully passed verification and check by our team:
Link>>>