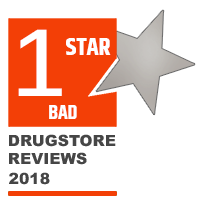 Ihealthstore247.com masquerades as a legit drugstore with a global presence, the best variety of drugs, best prices and genuine testimonials. However, our investigations reveal that the drugstore is not what it seems. The comprehensive review below will highlight why the pharmacy is far from legitimate.
Domain Information
A quick check of the domain reveals that the site is just 3 months old (created on 2018/3/22). This is a red flag given most shady sites are new and last a year at most. The owner has also gone to great length to conceal their identity, i.e., paying a domain name management service (www.epik.com).
Related websites
In-depth research on the site's affiliations reveals that ihealthstore247 is associated with several suspicious websites namely;
• yoursex-pharmacy.com
• trustedallovertheworld.com
• indiagenericmeds.net
• 2doctorecommended.com
The sites share similar phone contacts, and website layouts are almost identical. Ihealthstore247's relation to these sites is a characteristic of sites which run illegal affiliate programs. Furthermore, the site has a low trust rating on scamadviser.com, an indication that it is risky to use.

Business profile
It's a daunting task trying to find out the company or individual behind this pharmacy. There is no physical address or name to prove legitimacy. We could only find three phone numbers in the site's contact pages, and all appear to be mirrored in many sites. The email address that is given belongs to an outsourced customer support service re-customer.com.
It's impossible to determine the company behind ihealthstore247, although we can get an idea of the owner's location. According to scamadviser, the site is Germany-based but highly likely to be from the U.S.
Regulatory Approval
All drugstores must have legal approvals for them to be legitimate. The most notable regulatory bodies for online pharmacies include; LegitScript, Pharmacy Checker, CIPA, and NABP. Although iheathstore247.com has a Trusted RX Approved seal, the validity of the seal is questionable. Furthermore, a quick check on LegitScript reveals that the pharmacy has a ROGUE status.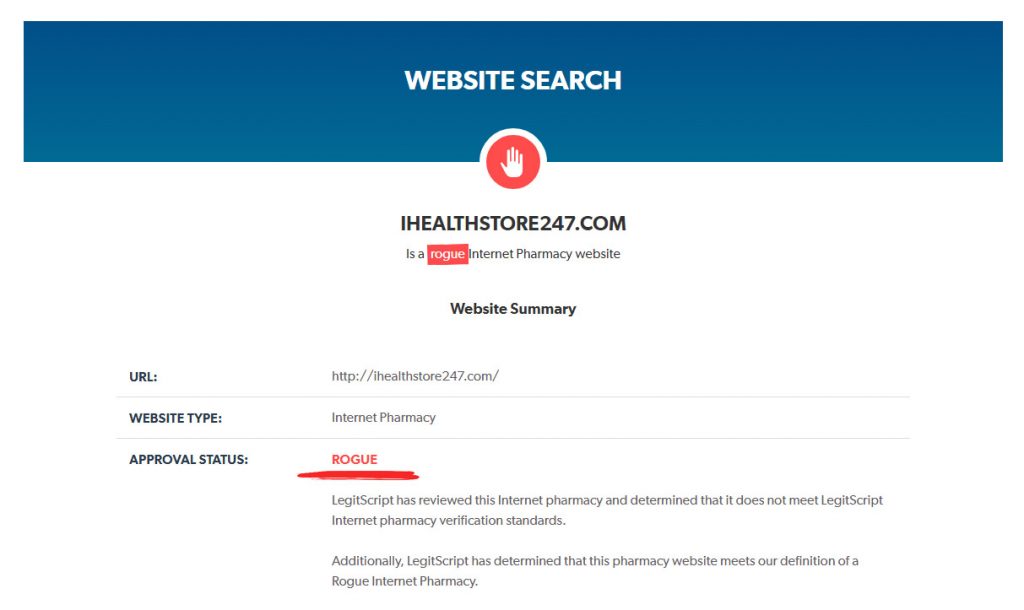 The pharmacy is also missing in the CIPA database as well as all the other reputable regulatory agencies. We, therefore, have no option but to conclude that the drugstore is illegitimate and probably sells harmful drugs.
Products Variety
Ihealthstore247 has a very impressive drugs variety at first glance with men's reproductive health drugs dominating the best sellers list. The drugstore also has an organized category listing illnesses alphabetically and their corresponding medication. The website appears to sell everything from antibiotics to diuretics as well as medicines for treating common women health problems.
All the products are generic from India. This gives you a rough idea of the quality given India is among the leading sources of poor quality and counterfeit medication. The online pharmacy may have an impressive selection of drugs; however, the quality is "suspect".
Pricing and Discounts
The prices are incredibly low coupled with unbelievable offers, i.e., free pills for bulk orders and free shipping for orders exceeding $150. Customers are also promised guaranteed discounts of 5% for second orders and 7% for third and consecutive orders. Ihealthstore 247 also offers discounts on holidays and for referrals (10% on the next purchase). Customers also get discounts (5%) for taking surveys.
Similar pricing and discount structures are common with mirror drugstores. These irresistible prices and discounts are believed to be schemes to lure unsuspecting customers who think they're getting great deals. Furthermore, the deals can only be sustainable when drugstores are involved in illegal operations like cross-border smuggling or counterfeiting.
Payment Options
Ihealthstore accepts payment options like MasterCard and Visa but also accepts cryptocurrency such as Bitcoin which is loved by individuals keen on hiding their identity for reasons that raise suspicion.
Ihealthstore247.com Reviews
Majority of ihealthstore247 reviews online are negative. The few that are positive appear to be fake according to our investigations given they can be found in multiple sites and seem to be written by individuals whose identity can't be verified.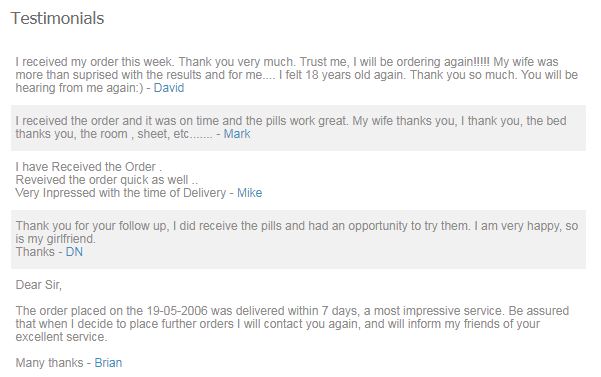 Conclusion
Unfortunately, there is nothing positive that can be said about ihealthstore247 from the hidden ownership to the questionable affiliations and missing regulatory approvals.
The owners have even lied about being in business for 12 years, yet our investigations reveal that the drugstore is just three months old. Perhaps this is a confirmation of the site's association with countless mirror sites which have been scamming innocent customers for years. Our rating is a 1 star out of 5.
Keep off from this website or you risk losing your money and endangering your health.
[fblike]
---
POSSIBLE ALTERNATIVES
There are also quite many online pharmacies on the net that have proved themselves to be excellent ones. We keep an eye on them as well. They get into our reviews from time to time, and you can see them on the pages of our site.
We have placed the best online pharmacies into a separate list on the Pharmacy Ratings page. Ratings of online pharmacies that have successfully passed verification and check by our team:
Link>>>