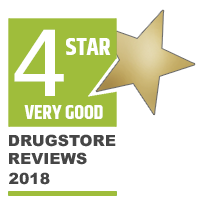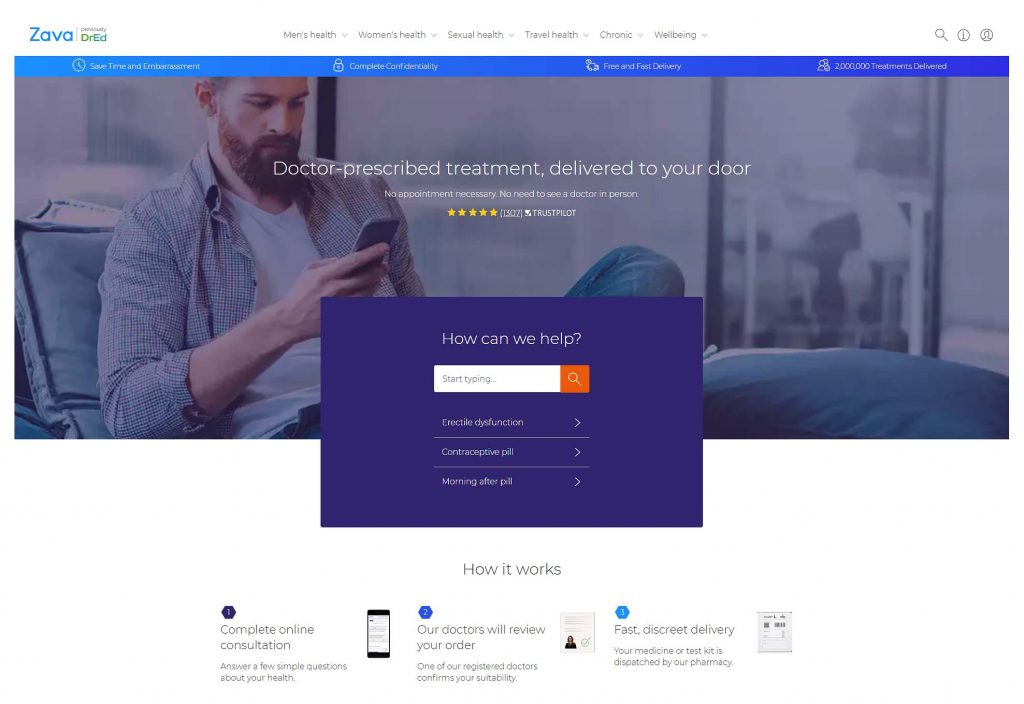 Zavamed.com is a British online pharmacy and medical services provider that should be considered by anyone in the UK. What are the pros and cons of this website?
Prices
A periodic concern in customer reviews is that they make it hard to cancel tests. However, if they've already engaged a doctor in a review of your data, they may let you cancel a test, as long as you pay for the services provided. This site does refund your money if the doctor refuses to issue a prescription.
Quality
We typically check LegitScript first and foremost for a third party assessment of a website. Are they legit? Are they safe? LegitScript's vetting process certainly identifies questionable and dangerous sites (called rogue pharmacies) that promise prescription drugs without a prescription that may not be authentic or merely severely diluted. Interestingly, Zavamed.com isn't in their database. LegitScript does list unrated pharmacy sites. A pharmacy doesn't have to be unrated to be flagged as rogue or potentially dangerous. But with this in mind, Zavamed not being in the database at all suggests the site is too new to be rated or isn't considered part of their jurisdiction.

However, we've found that they're approved by the Care Quality Commission in England. Their identity verification processes, patient privacy safeguards, prescription monitoring and regulatory compliance were all considered adequate. The doctors performing patient questionnaire comments were found to be real doctors, and they meet British legal requirements.
Products
Zavamed.com provides a wide variety of prescription medications and over the counter medications. You can buy malaria tablets, medicines for a stomach bug, a number of products to help you stop smoking and meds to manage cholesterol. They offer acne drugs, too. They can offer lifestyle drugs, but they aren't throwing free pills at people. (Note that any site saying you get free pills with an order is likely a scam.)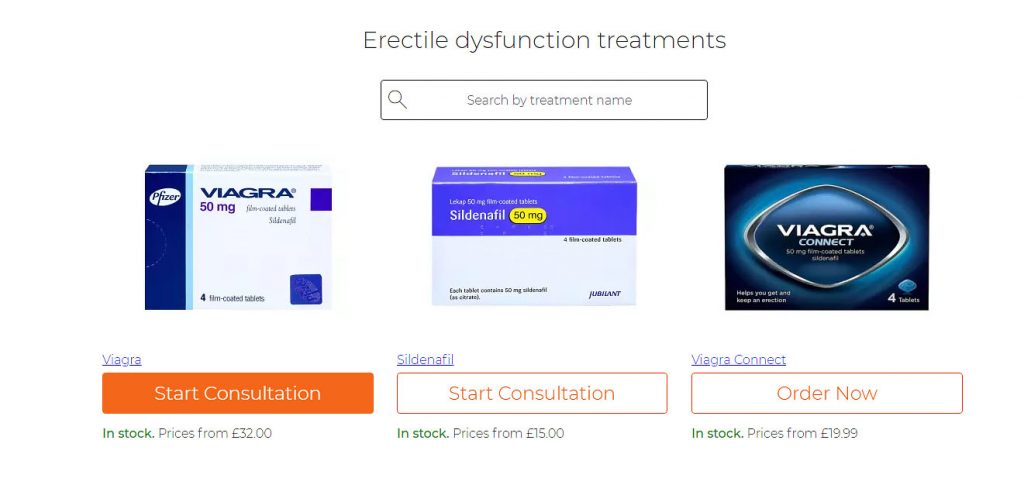 A rather unusual feature of this site is the fact that they offer a number of over the counter lab tests. For example, they offered tests for HIV and several sexually transmitted diseases. Note that these tests may not be as accurate as one you take in the doctor's office, so a positive test result should be followed up with one by your general practitioner. Results on the customer dashboard are typically not going to be accepted at face value by your GP.
Security
The website requires proof of ID before you can order certain types of medication. There are customer complaints that this requirement caused cancellation of orders since someone placing the order before going to work couldn't respond to the email demanding identification before the timer ran out. This is a security measure by the site to prevent someone under 18 ordering a morning after pill or other potentially dangerous drugs.
Payment and Delivery Options
They accept payment via several major credit card companies.
This British online pharmacy typically shops through the Royal Mail. They don't put any information about their company in the package, protecting the customer's privacy. They provide free standard delivery for the average order. You can pay extra for next day delivery if you're in the UK.
The next day "click and collect" shipping option allows you to have an order delivered to a post office of your choosing. You'll receive a text message or email when the package is ready to be picked up, allowing you to get it almost immediately while protecting your privacy. ID is required to collect these orders.
However, they do not ship internationally. They'll refer you to sites they recommend if you're located in neighboring countries.
Customer Service
This site has content in both English and French, though it only services the UK.
They offer online consultations. This is used as a way to verify that the person can be allowed to order certain restricted medications. They stated that registered doctors review these checklists to issue prescriptions or authorize sales.
You can only return tests and over the counter items if they are in their original packaging and unused.
Zavamed.com Reviews
Zavamed is particularly active in responding to negative customer reviews. Those who give 1,2 or 3-stars Zavamed.com are often contacted within days by a real person, sometimes just through a response to the review, describing how they can contact the company and have the matter resolved. They address matters from orders damaged during shipping to prescriptions that didn't work for the patient. They also try to work with customers whose orders were lost in transit, though that's clearly not the supplier's fault.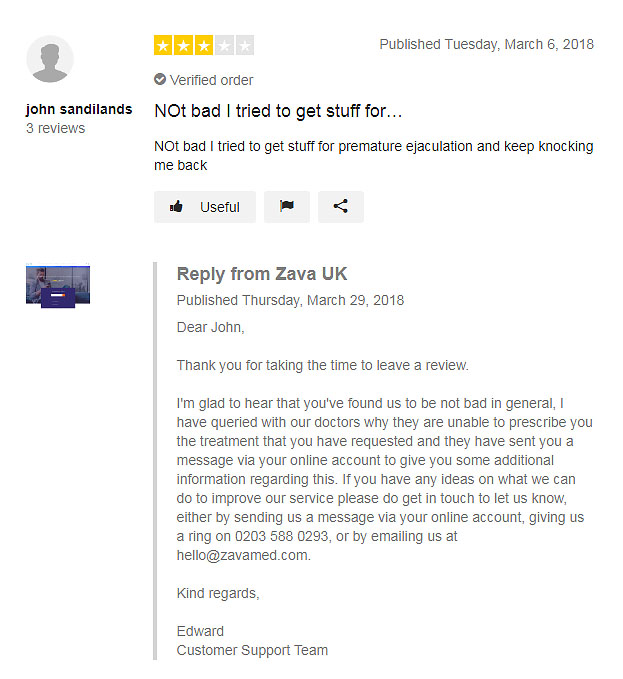 Summary
We give Zavamed.com 4 out of 5 stars. They stand out for their expert medical advice and discrete testing options, though that's only a first step if you need medical treatment.
[fblike]
---
POSSIBLE ALTERNATIVES
There are also quite many online pharmacies on the net that have proved themselves to be excellent ones. We keep an eye on them as well. They get into our reviews from time to time, and you can see them on the pages of our site.
We have placed the best online pharmacies into a separate list on the Pharmacy Ratings page. Ratings of online pharmacies that have successfully passed verification and check by our team:
Link>>>