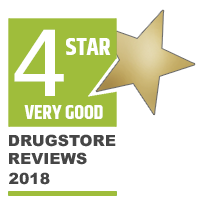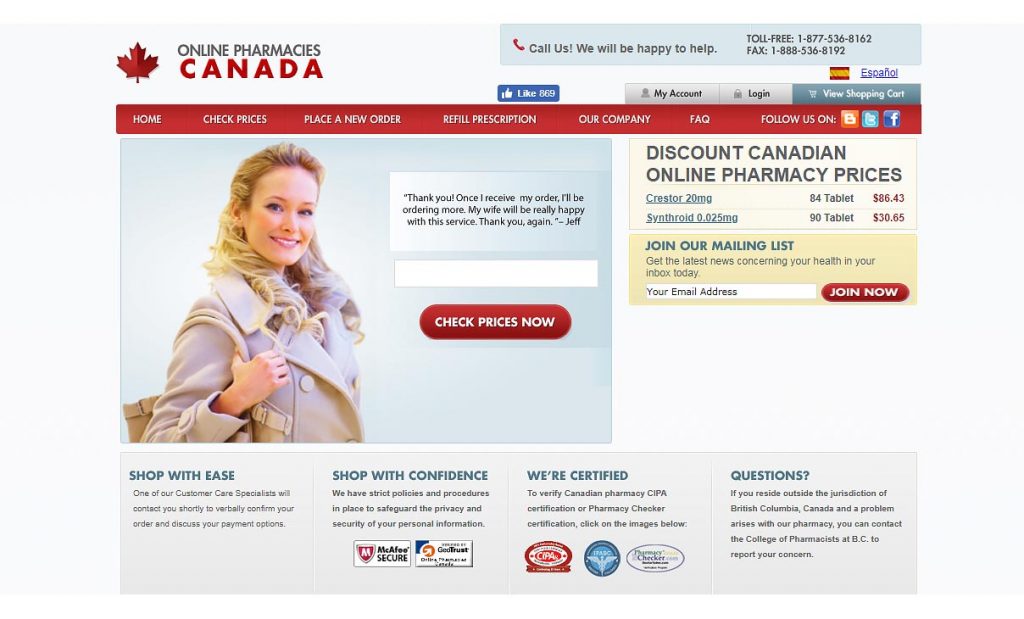 Whether your specifically looking at Onlinepharmacies reviews or online pharmacies in general, the first question is whether they are a scam or legit. For example, Mexican discount pharmacies are infamous for disclaimers that say they're only a delivery service, don't blame them if the drugs are ineffective or unsafe. This is why many people prefer Canadian pharmacies like Onlinepharmaciescanda.com. But what should one make of this online pharmacy?
Products
They offer more than 500 prescription drugs for both human and pet usage. They also sell over the counter medications. For example, they have a wide selection of diabetic supplies. They dispense all restricted products through a licensed pharmacy. You can place orders for over the counter items like nausea medication without filling a prescription with them.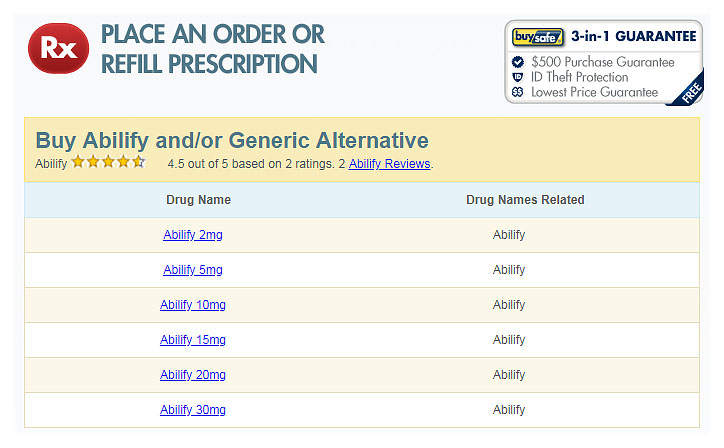 One strike against this website is the product categories they promote on their website that they don't actually offer. What is the point of prominently showing "feminine hygiene" as a product category if you don't sell anything that falls in this category? Another area they fail to offer is smoking cessation products unless it is prescribed. Sorry, no general nicotine patches for you, at least through this site. Nor can you buy baby items or skin care treatments here, though it is another prominent option on the front page.
Product Quality
Online Pharmacies Canada is a registered Canadian pharmacy. Online Pharmacies Canada is a CIPA-accredited pharmacy. They sell both brand-name medications and their generic equivalents from the same suppliers that your local pharmacy probably uses. They don't sell you generics while promising the brand name version.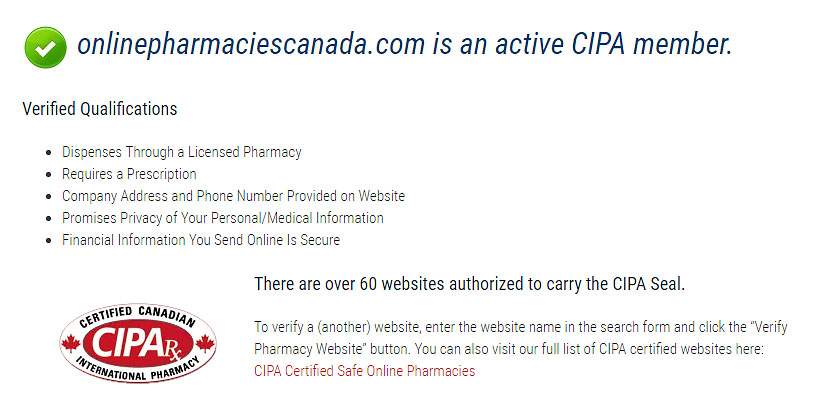 Customer Service
Customer service channels are limited. They pretty much require an email or call their toll free phone number. They provide customer service during extended hours during the work week and "office hours" on Saturday and Sunday. You can't reach them via live chat. The best way to reach them if their customer service phone number is unmanned is to send an email. The business promises to respond to customer inquiries within 24 hours, though in reality, it may take two or three days.
They offer limited customer service to those who speak Spanish. Relatively few Canadian pharmacies make that promise. Note that this isn't necessary to place an order – that can be done through their website 24 hours a day. They accept orders via email, fax, phone and online forms. You do need a prescription to order prescription medications. They don't have a doctor on staff available to issue a prescription if you don't already have one.
Prices
They promise to save up to 70% off what you'd pay at your corner pharmacy because they don't have to maintain a chain of storefronts. The real average is closer to a third off for brand name medications. This is lower than even drugs offered at brick and mortar pharmacies in Canada that are cheaper than they are in the United States due to price controls on the books in Canada.
They accept certified checks, personal checks, electronic checks, international money orders and some credit cards. They don't accept U.S. money orders that can only be processed within the United States.
Deliveries
There is a flat, affordable fee for domestic (Canadian) orders sent through the post. That typically takes two to four weeks to reach customers. You can pay extra for expedited delivery. That price depends on how fast you want it and where you're shipping the medications.
This online pharmacy is based in British Columbia, Canada. This Canadian online pharmacy is unusual in being willing to ship to residents of the United States, including Puerto Rico. They, of course, service all of Canada. Shipping periodically takes three weeks or more, especially if you live outside of Canada.
They do not accept orders from outside of the U.S. and Canada. Ordering for delivery to a drop shipper is questionably legal, but it certainly adds to the number of ways the order could be lost or delayed.
Security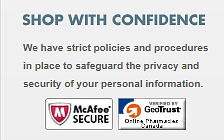 Online Pharmacies Canada's website is ultra-secure. It is protected by McAfee Secure. Customers' health data and general privacy are protected by Geotrust. One minor strike against this business is requiring customers to set up an account to order medications. That creates more work and requires more information from customers that would be required to place an order elsewhere.
OnlinePharmaciesCanada Reviews
This business has been open since 2001. While there are a few bad reviews online, you can't stay open for nearly two decades if you can't meet customer expectations on a wide scale. In common, the website has more positive reviews than negative ones.
Summary
Online Pharmacies Canada is a legitimate, CIPA approved pharmacy. We can give Onlinepharmaciescanada.com 4 out of 5 stars. They have decent prices but middling customer service and a limited selection of non-prescription products their customers would like to order.
[fblike]
---
POSSIBLE ALTERNATIVES
There are also quite many online pharmacies on the net that have proved themselves to be excellent ones. We keep an eye on them as well. They get into our reviews from time to time, and you can see them on the pages of our site.
We have placed the best online pharmacies into a separate list on the Pharmacy Ratings page. Ratings of online pharmacies that have successfully passed verification and check by our team:
Link>>>