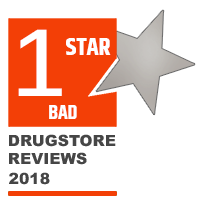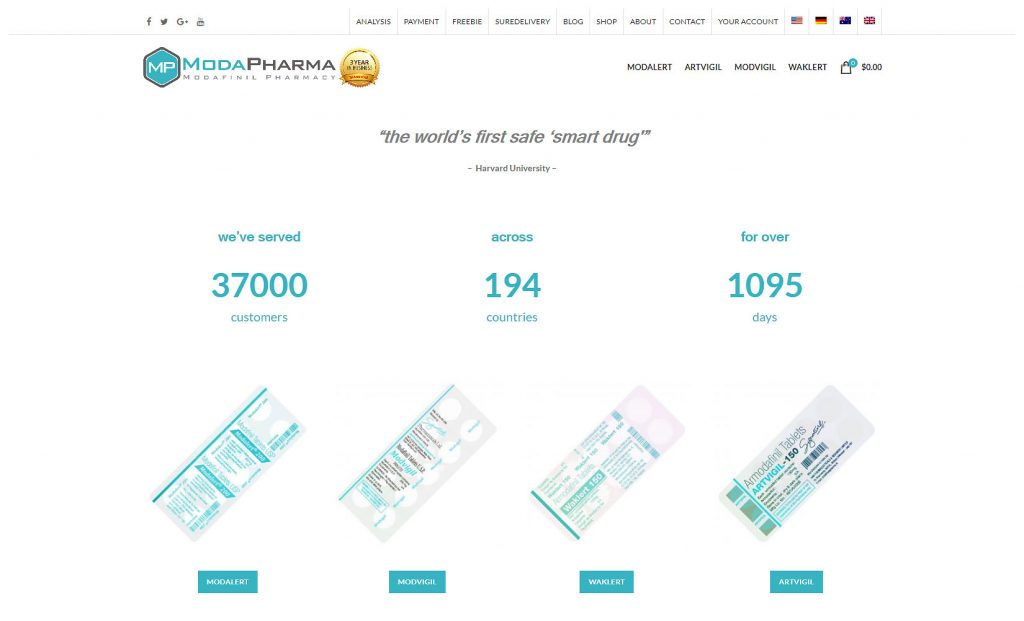 Modapharma is an online pharmacy which specializes in dispensing and shipping smart drugs worldwide. Is this the best place for you to stock up on Modafinil? Find out in our review!
Company Origins
Although Modapharma has only been in business for three years, they were already able to establish quite a reputation as one of the biggest suppliers of Modafinil in Europe. Modafinil is often described as the world's first safe smart drug to help deal with narcolepsy, sleep apnea, and various other sleeping disorders. While this online pharmacy doesn't offer a multitude of products and only specializes in dispensing a single sort of medication, it has been abnormally praised for amazingly responsive customer service, fast shipping, and the entire logistics aspect of their business.
Certification
The business itself holds no known certificates or any forms of validation and runs a blog in addition to the website. The blog is mostly dedicated to additional information regarding Modanifil, as well as some tips on how to recognize cheap, defective and fake versions of this medicine.
Business Information
This is where things start to look bad for Modapharma. Although these smart drugs don't exactly require a prescription to be mailed or faxed anywhere, this business still doesn't have a mailing address or even a contact phone number. The closest you can get to reaching customer care is through their online integrated messaging form, along with a general email address, support@modapharma.com.
The website isn't really clear as to which country the business originates from, but they do state that ship from Singapore, as well as the United Kingdom. Other than the scarce contact information provided, there's not much more to it. While it might not be mandatory to have a mailing address or phone number, the lack of these contact details can also be a sign of a scam.
Official Website
The company's official website is very sleek and modern at first glance. It has a responsive design and it is very easy to navigate. The website has a high-security rating and is using HTTP Secure, as well as SSL encryption, for the transactions. While browsing the website can't do you any harm, it might be useful to know that the owner chose to use a service and hide their identity. In addition, the website appears to originate from the United States but also happens to have ties to the Russian Federation.

Neither of these countries is mentioned by the company in any way, which should be another red flag to add to the list. Customers are required to register an account before they can make a purchase and the accepted payment methods include Visa, MasterCard, AMEX and even BitCoin.
Shipping Methods
When it comes to shipping, Modapharma is offering a whole lot of options. Depending on where the packages are being shipped to, the couriers you can expect to deliver the package are DHL, FedEx, US Postal Service, Correios, PT, UPS, and TNT, among others. This is all a part of their suredelivery service. They claim that after you place your order, within a single working day you will receive an email with the tracking number, to help you monitor your order. All of their global shipments are insured and the international shipping fee comes up to $9.99.

Customers from the United States or Germany can expect their package to arrive anywhere between 6 and 12 working days. Shipments going to Australia can take up to 14 days before seeing delivery. Orders heading to the United Kingdom are to be delivered between 4 and 7 days. The company claims to keep careful track of every shipment, and in case one hasn't been delivered after 25 days since the order has been processed, they will happily either re-ship the order free of charge, or offer a complete refund on the products ordered. Although all of this sounds perfect in theory, there are really no modapharma reviews to confirm this is how it really works.
Customer Feedback
A good way to see whether or not an online pharmacy can be considered legit is by examining the customer feedback. A reliable business will have mixed reviews, which focus on different points the customer liked or disliked about the service.
There is a webpage dedicated to customer reviews on the official website, but it leads to a subreddit page that has been banned due to spam. Other than that, there is only a single comment on this company, which is negative. In fact, the client claims he received fake medication in a package that had no barcode. You don't need any more modapharma reviews to suspect this business is a scam.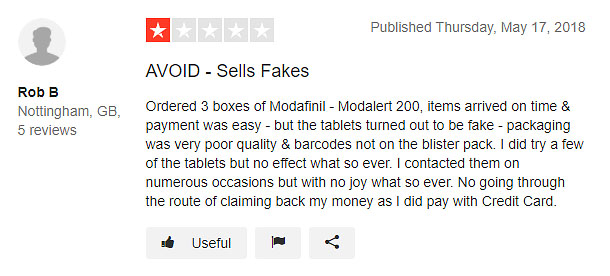 Final Verdict
So, is Modapharma the place to go? Is it legit? Hardly. Between the hidden identity, the undecided website and business origins and claims of fake medication being dispensed, there are definitely far safer places for you to be purchasing smart drugs from. Lousy customer service is one thing, but selling poor quality medication that could put someone at risk is only deserving of a 1-star rating. Stay away from this place.
[fblike]
---
POSSIBLE ALTERNATIVES
There are also quite many online pharmacies on the net that have proved themselves to be excellent ones. We keep an eye on them as well. They get into our reviews from time to time, and you can see them on the pages of our site.
We have placed the best online pharmacies into a separate list on the Pharmacy Ratings page. Ratings of online pharmacies that have successfully passed verification and check by our team:
Link>>>