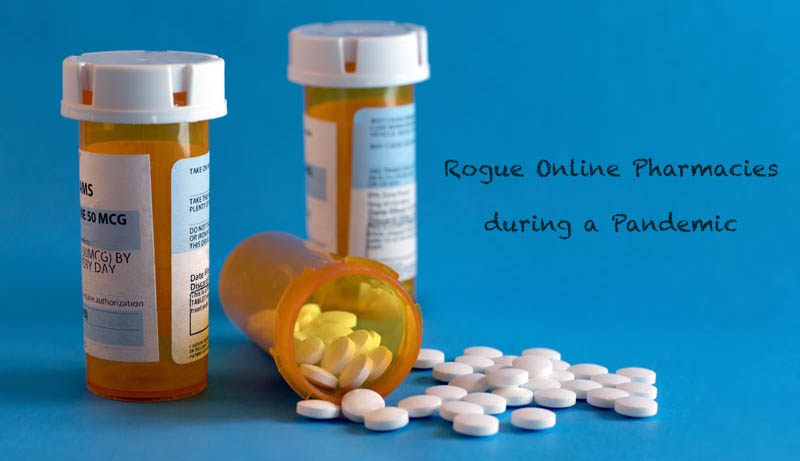 The COVID-19 pandemic has been disastrous for many people's health and lives, but the criminals have used it as an opportunity to make more money. Scammers running online pharmacies, have taken the global catastrophe and used it to prey on people's fears. Along with selling fake men's health pills and similar, they've also specialized in COVID related drugs and products.
There have been many online pharmacies that have now focused on COVID, and countless new domain names related to the pandemic created. Many of these domain names don't yet point to a website, but when they do, they will likely be selling illegal COVID treatments without the necessary prescription.
We take a look at the problem and what you can do to avoid falling into the hands of criminals.
Many possible COVID treatments have gained a lot of media attention for one reason or another, but all too often these drugs aren't certain to produce the effects claimed. It takes a lot of testing and drug trials to be sure that certain medications should be used to treat coronavirus. This can take many years and there simply hasn't been the time to be sure any claimed drug really produces the results hoped for.
Even though some drugs seem to have favorable results, they shouldn't be taken without the supervision of your doctor. Rogue online drugstores are willing to sell you these drugs without a prescription, however, and this could have unforeseen repercussions for the patient.
Drugs often found for sale on scam websites include:
Chloroquine (Aralen)
Hydroxychloroquine (Plaquenil)
Ritonavir/Lopinavir
Azithromycin
Remdesivir
Some of these meds, like Chloroquine and Hydroxychloroquine, have shown some promising results in combating the pandemic. This has led to panic buying of drugs and a shortage. Though there are illegal pharmacies offering the pills at inflated prices.
The source of these drugs is often difficult to discover, and the pharmacy normally provides no information about where the pills are from. This is combined with a lack of information about where the pharmacy is based in most cases. If you think it is a good idea to order from a pharmacy that doesn't want you to know where they are based, you would be taking a huge risk.
Pharmacies will often create pages or information on the homepage of their store to provide more information about the coronavirus and the pills they have available on the store. However, this information isn't necessarily accurate and may be designed to direct more people to make a purchase. It has been noted that on many occasions, this information is false giving, for instance, the statistic that the virus is killing far more people than it actually does.
Pharmacies might also offer testing kits or face masks to customers. While this might seem like a great purchase, these items may not provide the protection they claim, with fake tests and low-quality masks common in the market.
Risks
Fake and illegal pharmacies might never send you the meds you order from them. Their plan may be to steal your credit card and personal information instead. Credit card fraud has often been found to have occurred after purchase on a dubious online drugstore.
This could either be from the owners of the pharmacy itself, or through a lack of proper security on the site allowing your information to be intercepted by hackers. We have found that far too many pharmacies lack the basic level of security to keep customers safe. This speaks volumes about the care they give to the people that visit their store.
Even if you do receive the pills you expect, there could still be problems. You have no way of knowing if the drugs you've ordered from an illegal store are really what they claim to be. And if they aren't you could be in real trouble.
Pills could contain the wrong ingredients, or the incorrect level of the right ingredients, you can't tell just by looking at the packets either. The packaging will tell you what you expect to see, with counterfeit drugs looking almost identical to the real thing.
Taking the pills could have adverse effects on your health, not producing the expected results. Instead of giving you protection from COVID-19, you could find that the pills you are taking have an unwanted reaction with meds you already take. This could be avoided if you went to a pharmacy that took your safety seriously, but scam pharmacies only care about selling as many drugs as they can.
They are often part of a larger network of online pharmacy stores that are linked to organized crime. Selling meds online is a lower risk than the international illegal drug trade, so criminal gangs have taken to this method of earning money without the risk to them. Since they are normally anonymous, they don't risk imprisonment as they would when selling other drugs, and the profits can be substantial.
How to Spot a Fake COVID-19 Pharmacy
The drugstore could be using a new domain that includes words like; COVID, coronavirus, Chloroquine, or Hydroxychloroquine. Most websites that include such words are likely to be very new without a successful track record behind them. In our experience, newer websites are far more likely to not really be a great place to purchase your medications.
Health organizations are working to get COVID fraudsters shut down, but it can take a while. There are now some checks in place when someone tries to purchase a domain name including a term related to the pandemic, but not every domain registrar is involved.
You should check out online pharmacy reviews 2020 to make sure any pharmacy you select is really a reliable store to purchase from. This will provide you a shortcut to checking the site you want to use. While it can be a good idea to look at the pharmacy customer reviews, these are very often fake when related to scam pharmacies.
We have seen this many times on the testimonial pages of stores, with recycled customer feedback used on many pharmacy sites. Even when the customer reviews are posted to an independent site they can still be fake. The independent reviews site isn't able to check every comment left on their site, and this leads to many fake customer reviews for scam pharmacies.
Checking Details
Any reputable business should be happy to provide their contact information to their customers. This should be available before you make a purchase, though unreliable pharmacies frequently don't provide any information. Even if they do seem to provide contact information it is often fake, used to try to convince you that they are a genuine business that you should put your trust in.
They may use a business name that seems reputable like, for example, "Canadian Pharmacy Ltd." but it isn't genuine. A business name like this suggests that the business is in Canada, though when you check on this you won't find any evidence that this is a real business.
American purchasers expect to be able to purchase pills cheaper from Canada, and this is the only reason the scammers use the association with that country. In reality, they have nothing to do with Canada and may really be located in China, India, Pakistan, or somewhere else.
Domain Names
The information found on the pharmacy site, even if they provide details, may be fake. Checking the domain name records can sometimes reveal more information but often they use a privacy service to hide their contact details from here as well. Some domain name registrars are favored by scammers as they don't deal with complaints as they should, and take down sites that are flagged as scamming customers.
One such registrar is known as "Hosting Concepts B.V." or "OpenProvider". So if a pharmacy is using this registrar, it is another potential indicator that they shouldn't be trusted to provide a safe service to their customers.
Conclusion
If you are willing to put the work into researching the online pharmacy you want to buy your meds from, you should be able to work out if they are a good choice. Though if you don't know what to look for, or where to look, it is going to be difficult. It is better to check a site that offers online pharmacy reviews 2020 so that you can easily find out what the situation is with the store you are about to purchase from.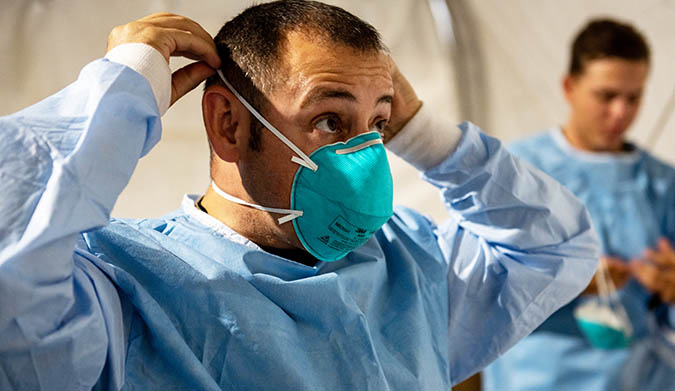 The authorities are working to try to shut down these unauthorized online pill sellers, but as quickly as they close them, more can pop up to replace them. They are working with domain registrars to shut down website addresses that include words related to the pandemic, but not all domain sellers are playing ball.
Scammers have used the pandemic as a chance for them to make more money. They may appear to provide good information and sell the products you think you need to stay healthy, but the truth may be very different. Check before you make a purchase to avoid problems.