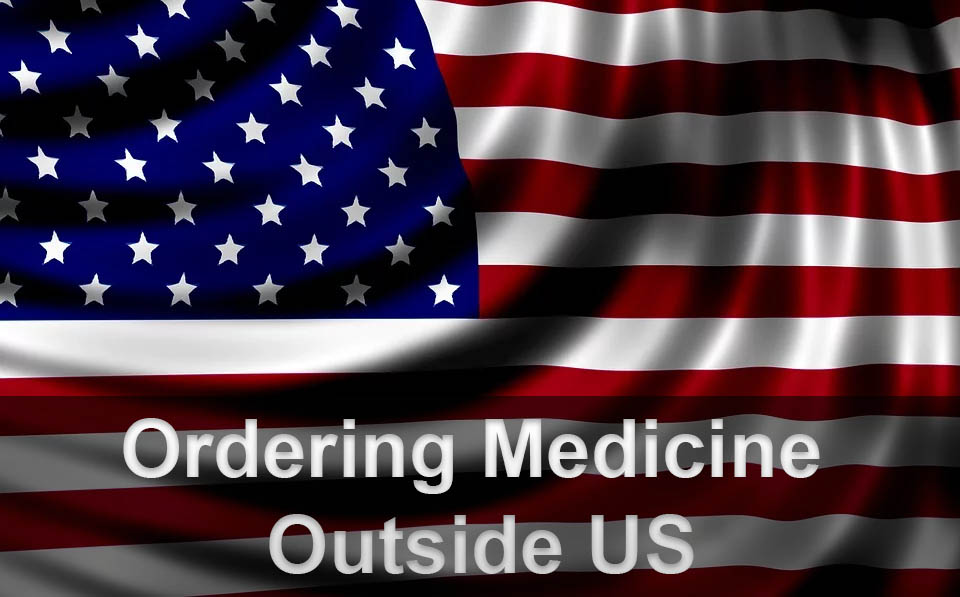 The costs of medical supplies in the US are some of the highest in the world. If you are in the US it can be very tempting to look to foreign countries for cheap pills. There are a great number of online pharmacies to choose from, which seemingly offer customers a great deal on their meds.
Unfortunately, when ordering from an online pharmacy in a foreign country, there are some problems you need to be aware of. These problems can potentially lead to you wishing you hadn't taken the risk with a pharmacy in another country.
Is it Illegal to Import Medication?
It is, in most cases, actually illegal to import meds to the US even if they are for your own use. The reason given for this is because most of these drugs may not be approved by the FDA. These types of drugs are unapproved and therefore illegal to import.
However, despite the illegal status of importing pills, the FDA doesn't normally object to personal importation of meds under the following circumstances:
As long as there isn't more than a 3-month supply of the particular medication
If they are for personal use and this can be confirmed in writing along with contact details for the prescribing doctor
If the medication doesn't seem to cause a risk
If the drug isn't available in the US and could be an effective treatment
If you are ordering meds which fall into any of the above circumstances, it is more likely that you won't run into issues. This doesn't mean that there is no risk from your order getting stopped by customs, however.
Problems With US Customs
When you order meds from overseas they will pass through US Customs and Border Protection. Problems can be encountered at this stage. Sometimes the pills will be confiscated, other times, the package will be opened, resealed and sent on to you.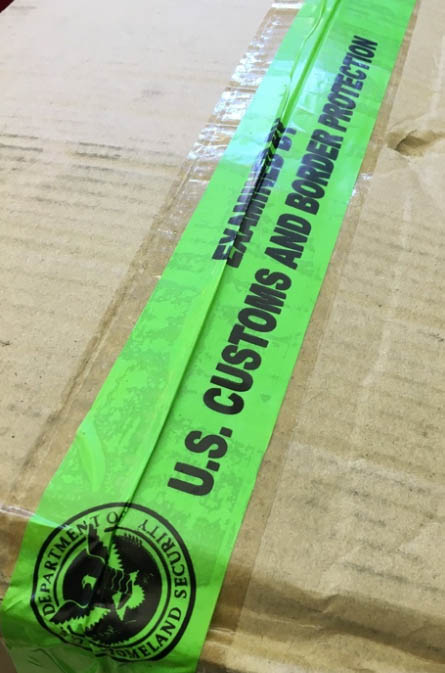 If they examine your order, they are allowed to hold on to it for 35 days. In this time they should issue a Detention Notice to give the reasons for the confiscation. They should advise you as an importer of this, although this often seems not to happen.
In theory, they should either release or seize the package after 35 days. However, this process can be held up if they have to involve another agency, for example, the Food and Drug Administration.
With a package of medication, they will be looking for illegal or counterfeit drugs. This could require testing of the pills, which delays the process. If this happens they will remove a pill or two to check that they are not illegal. With brand name pills they may check with the supposed manufacturer to make sure that they are genuine.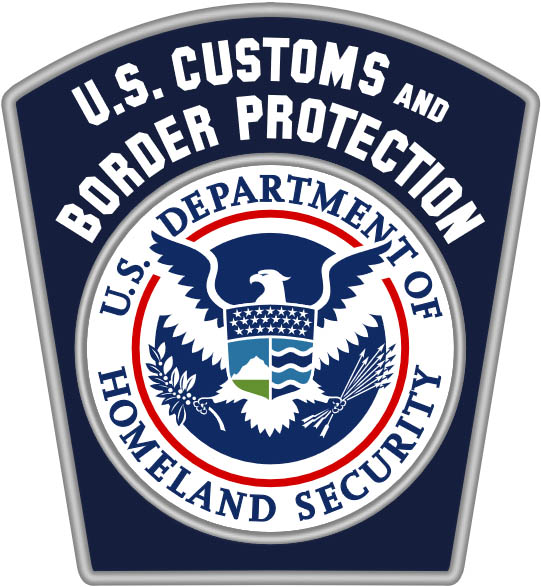 If you do receive your pills after this process, it doesn't necessarily mean that they are genuine brand name pills or safe to consume. Since there is a big problem with fake and counterfeit drugs online, you still need to be on your guard.
When your drugs have been confiscated by US Customs you will need to contact the pharmacy to find out if they will resend the order. Many pharmacies claim to offer free reorders when this happens, though many less reputable stores may be very difficult to contact. Even if you are able to make contact with customer support, you may find that they aren't as responsive as you would want.
Having said all of this, the chances of your order being stopped by customs is fairly low. With a large number of packages coming into the United States every day, it simply isn't possible for every piece of mail to be checked.
US Customs Fees and Fines for Medication
When you order meds from overseas you are considered to be the importer by US Customs. This means that you will be liable for any fee or fine that they choose to place on the order, and not the pharmacy.
There could be fees to pay if the order value is high enough. This will only be a factor if you are intending to spend over $1000 on pills. however.
If your pills get confiscated by customs a fee could be due for holding the drugs in their warehousing. This, and if you are making larger orders, could require you to hire a customs broker to clear the package and fill out the paperwork. This would be considered an extreme situation and is only likely to happen on large orders.
You could be subject to criminal action by the US Customs if you try to import illegal narcotics. These types of drugs are available on some pharmacies, but don't assume they are safe to import to the US just because the store is happy to sell them to you.
Delivery Times
Ordering pills from the other side of the world is normally going to lead to a greater wait for your drugs. You can spend more to get express shipping, but even with this option, you will need to wait longer than a purchase from a US pharmacy.
The medication will often be dispatched from places like India, Turkey or Singapore when using a non-US drugstore. Check on the store to find out where they are dispensing their pills from and how long they expect it to take. Normally, airmail will take 2 or 3 weeks to arrive in the USA. Express shipping will reduce this time to around a week.
You need to place an order in good time before you will run out of your current stock of pills. If you take pills on a daily basis and you can't interrupt the treatment, you will be in a bad situation if your order takes longer than expected. There is always a risk that your order will get held up in customs or lost in the mail.
When ordering pills online there is the additional problem of scam pharmacies which could take your money and never send your order out. When buying cheap pills it can be difficult to know if the online pharmacy you have chosen is really legit. If you get this wrong you may never get the drugs you need and have paid for.
Countries to Avoid Ordering Meds From in 2020
You should be sure to find out where the pills are going to be dispensed from before placing an order. Unfortunately, there are some countries which you really need to avoid getting your meds from, if you want to stay safe.
China – With a notorious reputation for counterfeiting brand name products, it shouldn't be much of a surprise that they counterfeit medication as well. Buying pills which come from China, virtually guarantees that you will end up with counterfeit or fake meds.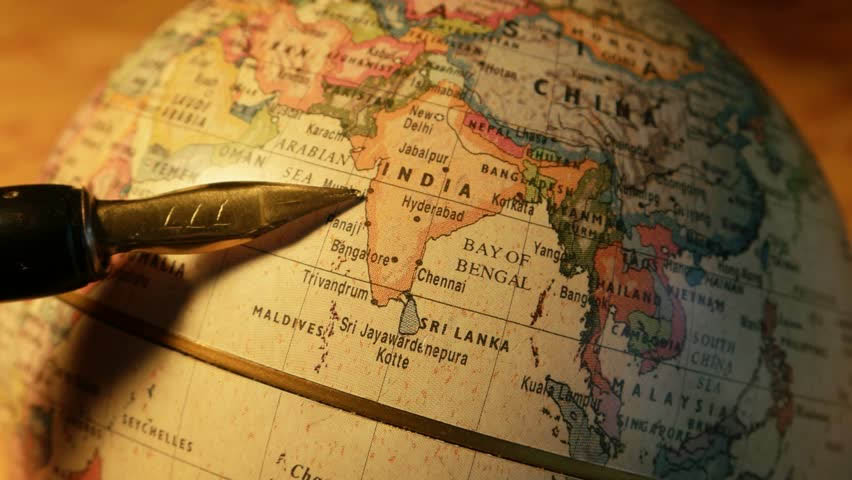 India – They have a strong pharmaceutical industry which produces a lot of generic meds, but there are still some issues. Big pharma operates factories in India producing safe medication but there are many smaller companies with far lower standards. When ordering from India it is difficult to know if you are going to get reliable drugs or not.
Pakistan – They aren't known for having a pharmaceutical industry, like neighboring India, and any pills originating from there could be very risky. You could find yourself with drugs which have been created in someone's back room, rather than a sterile manufacturing facility.
These are the riskiest countries to get pills from. However, online pharmacies may often pretend to be based in a different country to where they are really located. Many scam pharmacies pretend to be Canadian when in reality you will get pills from one of the countries we've just mentioned.
It can be difficult to work out if what appears to be a Canadian pharmacy is really in Canada. If you make this mistake you could find that the drugs never enter the Canadian jurisdiction and are imported directly from some other country.
Dangers of Counterfeit Drugs
If you order from a foreign country there is a much greater chance that you will get counterfeit pills in return. These could contain the wrong ingredients in the wrong amounts and the consequences of this could be significant to your health.
This could lead to your health getting worse because the pills you are taking aren't doing the job they should be. If different ingredients are included in the pills you could be subject to a reaction which damages your health further. This is something which kills an unknown number of people each year all over the world and a big risk when ordering from some countries.
Conclusion
While importing meds into the US is technically illegal, you shouldn't run into problems most of the time. Though when you do, the most likely outcome will be your meds being confiscated and you have to try to get the pharmacy to resend the pills to you.
The best way to make sure you don't have problems when ordering meds from outside the US, is to use a legit drugstore.
There are thousands online which are scams and it can be very difficult to tell the difference if you're not aware of the signs.