Nowadays you can buy extremely cheap medication online, much cheaper than can be found in your local pharmacy and it can be very tempting to buy the cheapest pills online you can find. This could be a false economy.
A very large number of online pharmacies are selling fake medication, meaning you could be putting your life in the hands of criminals that are only concerned with making a quick buck. Not only that but your credit card details could be compromised and your email address spammed.
The US Government agency which verifies online pharmacies believes that 95% of online drugstores, which offer drugs to US citizens, are rogue sites, selling fake and counterfeit medications.
With our Online Pharmacy Reviews 2019, we seek to show you how to find the best places to get your medication safely.
Where is the Best Country to Buy Medication From?
An important trust factor in online pharmacy reviews 2019 and beyond, will be the country of origin. There are vast differences in the regulation put in place by government legislation. Many countries have little regulation or if they do have rules, they are not enforced to stop unscrupulous sites selling medication.
The best countries for the regulation of online pharmacies are the US, Europe and Canada and we will look into how good the rules are in these jurisdictions.
When researching online pharmacy reviews 2019 we have discovered some parts of the world that seemingly have no regulation, whatsoever. This has led to a massive and growing problem with counterfeit, fake and dangerous medication being found all over the world.
Regulations and Approvals
When you buy medication online your number one priority has to be safety, this means being very careful where the drugs are coming from and the regulation governing their sale.
US Regulation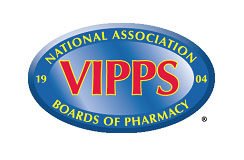 The US regulation of online pharmacies is overseen by NABP, which stands for the National Association of Boards of Pharmacy (www.nabp.pharmacy). NABP run a program called VIPPS (the Verified Internet Pharmacy Practice Sites) to regulate online pharmacy store based in the US. If you are looking to buy from a US based pharmacy you can check that they are correctly regulated on NABP's database.
Canadian Regulation
Regulation for Canadian online pharmacies isn't provided by the Government, instead. there are a number of independent regulatory associations which offer rules for members to follow. Nationwide associations include CIPA and Pharmacy Checker, as well as local associations MIPA and IPABC.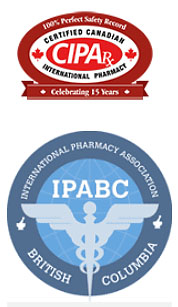 These associations require that their members check valid prescriptions, get medical information from the patient to avoid adverse drug interactions, allow for pharmacist consultation and ensure customer privacy. One of the concerns with this regulation is that the medication isn't only dispensed in Canada and allows for drugs to be dispatched from fulfillment centers all over the world.
There is a larger problem with Canadian pharmacies, though, a lot of them aren't really Canadian. The people behind this sort of scam know that US citizens are often looking to Canada to get cheaper medication, and so they use names and logos to pretend they are Canadian. In reality, the owners of these stores may be in Russia, India, Pakistan, China or anywhere else.
European Regulation
The regulation in the EU is some of the strongest of all regulatory legislation. Online pharmacies based in Europe are required to adhere to the EU distance selling regulations. This means that they have to display the common EU logo on every page of their store which sells medication. This logo contains the country flag for where the pharmacy is based.
European businesses are also required to be registered with an EU Government agency. The UK Government agency is called the Medicines and Healthcare products Regulatory Agency (medicine-seller-register.mhra.gov.uk). You can go to their site and check their database to find out if a particular European online pharmacy is registered with a Government agency.
The EU is continuing to increase medical safety in 2019 with the introduction of the Falsified Medicines Directive legislation (FMD). FMD came into force in February and features more security on drug packaging and an authentication scanning process when the pills are dispensed.
Some European countries just make do with this level of regulation, but some go further to protect consumers.
UK Regulation
On top of the normal European distance selling rules, the UK has some additional patient protection. British pharmacies are regulated by the General Pharmaceutical Council and this requires a seal from the body and registration in their database.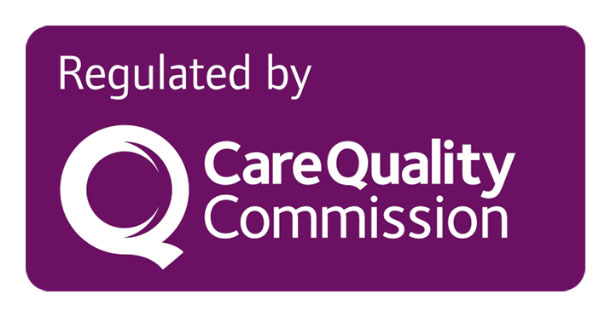 When an online UK pharmacy has a doctor service to prescribe certain medication they are additionally regulated by the Care Quality Commission (cqc.org.uk). The CQC performs inspections every few years on registered businesses to check the quality of the health service provided. The inspection reports are then posted to their site shortly afterwards, for anyone to read.
Warning Signs
Fake Seals
Even when an online pharmacy seems to have the correct regulation, this can be false. If you see a regulation seal you should normally be able to check it for validation by clicking on it. The link should take you to the regulatory site and not just a popup window with a certificate, as these are sometimes faked.
Unknown Country of Origin
It isn't just Canadian pharmacies that we often find are not really in the country that they claim. It is very common to find scam online pharmacies which aren't really from the country that they claim to be from. Sometimes these pharmacies provide no address on their site, other times they provide a fake address that when we check either doesn't really exist or is a residential home.
In these cases, we are normally unable to be certain which country the pharmacy store is based, though frequently there are links to high-risk countries.
Links to Organized Crime
Organized crime participation in the selling and trafficking of illegal narcotics is obvious, what is less understood by the general public,
is the criminal connections in the selling of fake medications. The reasons for organized crime being involved is down to the amount of money that can be made and the low risk of being caught.
In our online pharmacy reviews 2019, we have found more and more evidence of the participation of criminal gangs. This is thanks to the lure of increasing profits with little risk of arrest, as they operate using fake addresses and beyond local law enforcement.
Fake or Counterfeit Drugs?
Counterfeit drugs are designed to mimic well-known brand medication with pills which look the same and packaging copied from the original. Not only are they breaching intellectual property rights but the pills will be of lower quality than the real thing. Fake drugs are just pretending to look like a genuine pill.
Risks of Fake Pills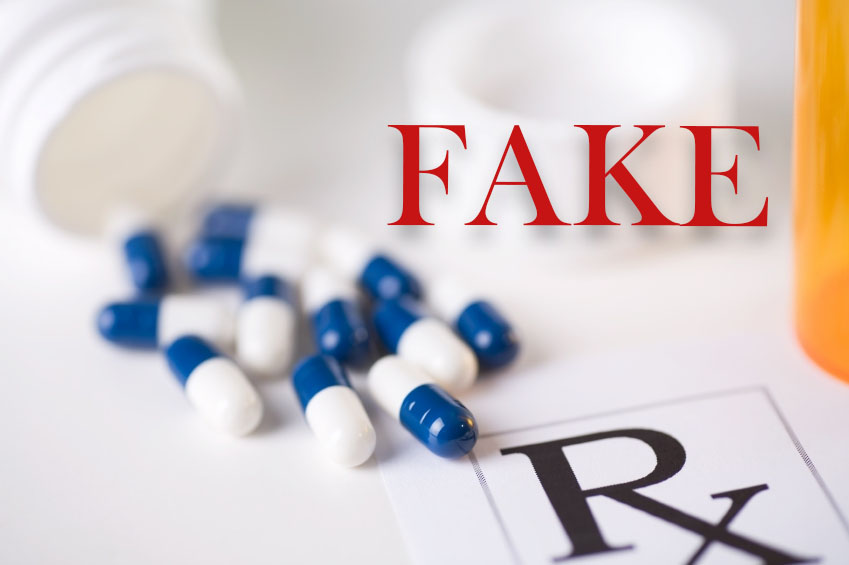 Whether counterfeit or fake, the pills will be low-quality and made in non-sterilized conditions. The contents of the drugs will be very hit or miss, perhaps they have the correct active ingredients, but if they do it is unlikely to be in the correct amounts. Obviously, this is a big problem, too little or too much of an active ingredient could have very severe repercussions for your health.
Fake and counterfeit medication is doing great harm to people all over the world, though the numbers of people killed are difficult to estimate. The World Health Organization estimates that tens of thousands of deaths are caused each year from the scourge of fake pills. This is an increasing problem.
Low-quality fake antibiotic drugs are increasing the problem of antibiotic resistance, which is making genuine medicines less effective. Fake antibiotics are also be believed to be responsible for the deaths of between 72,000 and 169,000 children due to them being ineffectual against pneumonia.
Counterfeit Drugs Entering Supply Chain
Even countries which have the highest standards of regulation aren't immune to the problem of counterfeit medicines entering their supply chain.
In Britain's NHS, for example, there have been instances where this has happened and it is due to the pressure to keep prices down. The choice to go with the cheapest supplier led to buying in drugs from an intermediary abroad, which seemed to be selling legitimate drugs, but wasn't.
Cost of Drugs in Different Countries
It is well-known that the US has the highest medication costs so even though regulation for online pharmacies is good, you may want to look elsewhere. You want to buy pills from a country which offers patient safety but competitive prices.
Canada may seem to be the most obvious choice for a US citizen but you have to remember that there are a very large number of fake Canadian pharmacies. Looking to European pharmacies, you may find that they don't dispatch the medication you need to US addresses.
You should also be concerned if you find online prices which seem too good to be true.
If the prices are very low it naturally follows that you should expect the drugs to be low-quality too, you really do get what you pay for.

Conclusion
When choosing where to buy your medication online it will ultimately come down to where you live.
Whatever you choose you need to pay attention to where the pills are coming from, but even then, when they are coming from a country which has good standards in place there can be problems. There are so many scam online pharmacies out there, that if you find any inconsistencies with a drugstore you are looking to make a purchase with, you are better off going elsewhere.
The safest choice will be buying them from a properly regulated pharmacy closest to where you live.