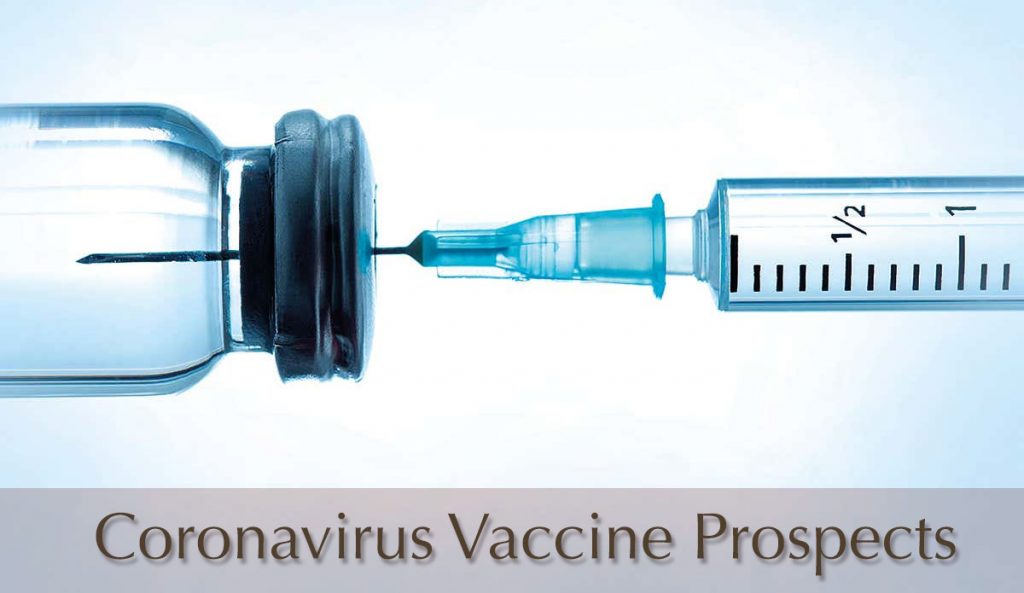 The global pandemic, which has so far killed well over a million people, has led to a rush to produce a vaccine. Vaccines are being created all across the world with more than 150 currently in development. The US government has initiated Operation Warp Speed, which has 10 billion dollars of resources to produce more than 300 million vaccine doses. Many other countries are operating similar schemes such is the urgency of the situation. With so many resources being thrown at the problem with groups of scientists all across the planet, hopes are high that a successful vaccine will soon be discovered.
Ordinarily, vaccines take many years to come to market. With time frames of 10 to 15 years for new vaccines normal. Hitherto the fastest vaccine creation took 4 years to create a mumps vaccine in the 1960s. But with the health and economic implications of the pandemic, no one wants to wait that long.
Clinical Trial Phases
Before a vaccine is approved for use, it needs to successfully pass through three phases.
Phase 1. Tests on a small group of people for safety and to check it creates an immunity.
Phase 2. A larger group of people that are more likely to be exposed to coronavirus, to check effectiveness.
Phase 3. The testing group in the thousands, to ensure the vaccine is safe and effective for different types of people, some with underlying health issues.
Even if a coronavirus vaccine passes all of these stages, there can still be problems with production and distribution of the drug. There is also the problem of deciding who should get treatment first.
Speeding Up Process
Since the need for immunization is more urgent, some developers are speeding up their research. They are doing this by running trial phases at the same time, perhaps starting the next phase before the previous one has completely finished. This is more of a risk and could subject some of the test participants to more adverse effects than would normally be acceptable.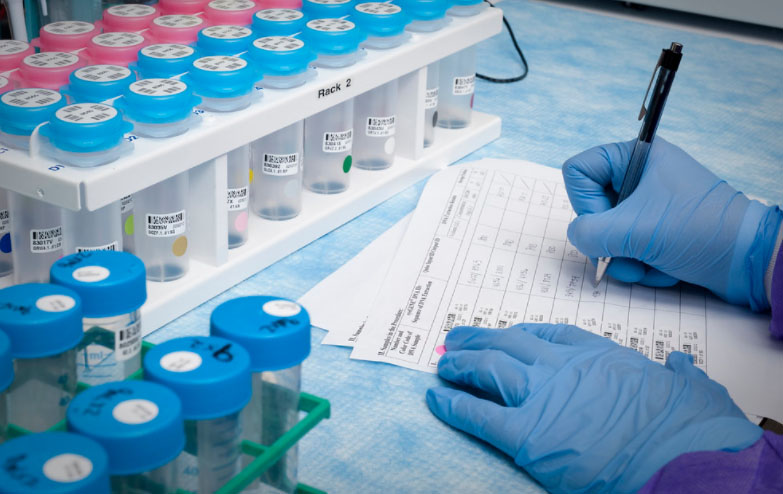 Testing phases are also being ended sooner whether the results are positive or negative. Deadlines have also been set by some governments to find a vaccine, and while this does push researchers to speed up the process, it also creates more risk.
For example, the US government has set a deadline of November 1, 2020, just a few days before the US election. This seems more like a political decision than a decision supported by scientific evidence, however.
The US FDA did agree to this speeding up, initially, before bringing in more stringent safety standards to protect the public. This will delay the process of the vaccine becoming widely available in the United States, however.
Most Promising Vaccines
Despite what some fringe groups might suggest, immunization has a solid track record. It's saved the lives of countless millions of people around the world and seems to be the best way out of the current pandemic.
Vaccines work by giving the body's immune system the blueprint to defend against COVID-19. This is often an even stronger defense than the body would be able to mount if it had already been infected through natural means. It should also mean that person doesn't have to go through the health consequences of the infection to get their immunization.
The coronavirus vaccines are created in a few different ways. They either take a section of the virus, a protein or a fragment, the whole virus, or put coronavirus proteins in another type of virus-cell. The other viruses used are chosen because they do not cause disease in the patient, so are safe. Other potential coronavirus vaccines take pieces of the virus's genetic material that, it is hoped, will stimulate patients' immunity.
This is a quickly developing situation, and it is currently completely impossible to guess which vaccine will prove ultimately successful. Let's take a look at the most likely vaccines to succeed.
Novavax – NVX-CoV2373
Novavax, the biotechnology company based in Maryland, takes proteins from the coronavirus that are used to invade other cells. These proteins cannot replicate by themselves or cause the symptoms of coronavirus. The proteins are combined with a proprietary compound that stimulates immune cell growth which can be injected into the patient.
The vaccine is given to patients in two doses 21 days apart. Initial results from trials suggest that these vaccines are safe and produce antibodies at higher rates than those found in people previously infected. The vaccine also seems to create more T cells in test subjects, increasing the immune response.
As of September 24, the vaccine has entered phase 3 trials in the UK. This test involves 10,000 subjects, including those with underlying health conditions.
Johnson & Johnson – JNJ-78436735
The New Jersey based multinational healthcare provider is developing a vaccine that takes some DNA from the coronavirus placing it in a cold-causing virus. This has been modified so that it will not replicate in the patient's body.
Johnson & Johnson are building on technology developed for Ebola, Zika, and HIV vaccines and vaccine candidates. The vaccine has been shown to produce neutralizing antibodies when tested in monkeys that provides almost complete protection in only one injection.
It was announced on September 23, that a phase 3 trial with up to 60,000 participants was due to begin. This trial will include many older participants and people with underlying conditions. However, this trial was paused just a few weeks later, thanks to an unexplained illness in a participant. Details of the incidents weren't revealed, but the study will be paused until cleared by an independent safety review. Events like this aren't unusual or surprising with such a large test group.
The Gamaleya National Center of Epidemiology and Microbiology – Sputnik V
The Sputnik V vaccine developed by the Russian research institute uses a weakened coronavirus along with a similarly weakened cold-causing adenovirus to get COVID-19 proteins into the patients. In order to boost the immune protection, a second injection is required 21 days after the first.
Data hasn't been published from clinical trials, but it is said that phases 1 and 2 have been completed. Sputnik V has now been cleared for widespread use and claims to have been the first registered vaccine available. Despite being cleared for widespread use, the latest reports clear it for clinical trial as of August 12.
CanSino Biologics – Ad5-nCoV
The Chinese biopharmaceutical company CanSino is developing a vaccine using weakened virus cells. Initial results from the phase 2 trials, don't document any serious adverse health responses from the vaccine's single dose.
From late June, this vaccine was given limited approval. The Chinese government has granted permission for this to be used on military personnel for up to a year. Petrovax, the Russian biopharmaceutical company, has since announced that it is going to launch the first phase 3 trial on this vaccine.
Sinopharm – currently unnamed
China's state-run pharmaceutical company, Sinopharm, is working with the Wuhan Institute of Biological Products to produce a vaccine using inactivated coronavirus cells.
Initial findings from randomized trials have shown this vaccine to produce antibodies without adverse effects on patients.
This vaccine has already been used to inoculate people from high-risk groups as well as healthcare professionals. A phase 3 trial involving some 15,000 volunteers in the UAE up to the age of 60, without underlying conditions, began in July. Similar trials are also planned for Beirut and Bahrain.
The University of Oxford – ChAdOx1
Oxford University is working in collaboration with AstraZeneca to get coronavirus proteins into the human body by way of weakened cold virus cells. If this proves successful, AstraZeneca and Oxford University have promised to produce a billion doses at cost price.
Initial results from the first two clinical trial phases show that there is a strong immune response from T cells and an increase in antibodies. Minor side effects have been reported, including headaches and fatigue.
It is currently undergoing phase 3 clinical trials in the US, the UK, Brazil, India, and South Africa. This had the aim to recruit up to 50,000 participants. However, the trials were paused on September 8, due to an adverse reaction in one volunteer. Following a safety review, the trial has resumed in all countries except the United States.
Moderna Therapeutics – mRNA-1273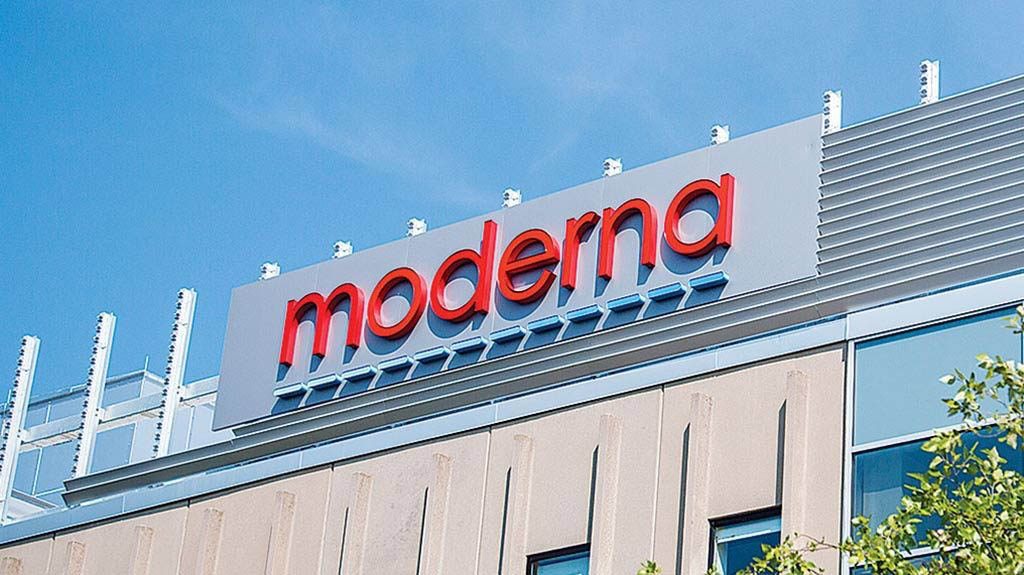 The US biotech company working alongside the National Institutes of Health, to produce a vaccine based on getting snippets of the virus's genetic material into the patient. This genetic material mimics the coronavirus, allowing the immune system to recognize the threat, and produce antibodies.
This vaccine began phase 3 trials at the end of July and will involve 30,000 participants in the US.
Pfizer – BNT162b2
The well-known pharmaceutical company is operating with german biotech – BioNTech – on technology used in experimental cancer vaccines. At the end of July, a phase 2 combined with phase 3 drugs trial was started. This involves 44,000 people across many countries.
If it is successful, Pfizer has already signed a contract with the US government worth $2 billion, but only if the drug is approved by December.